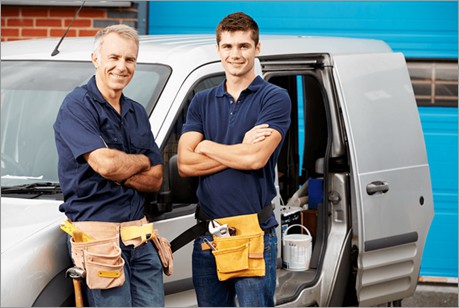 Plumber In DC is where integrity and service meet. We are dedicated to the upkeep of excellent customer service, honest work, and the efficiency of our technicians. Our staff of veteran technicians are well equipped to handle your plumbing, heating, and sewage problems.
Family and Commitment
We are a family owned and operated company who cares about our workers and clientele alike. We pride ourselves on the long term customer relationships we build and uphold. These are important because they show our commitment to continually bringing best possible services and quality to our clientele.
Quality Care And Service
Plumber In DC offers quality customer care, both in interaction and service. When you call us for your plumbing needs, you have gained the services of a licensed master plumber. This certification recognizes a technician's capability and experience. Technicians with a master plumber's certificate have already completed the training and education to become a journeyman plumber, and then furthered their experience and passed the test to become a master.   With these master plumbers on our staff, we are better able to handle the many plumbing difficulties that could arise. At Plumber In DC, we offer all of our services to residential and commercial clients.
Plumber In DC also hosts licensed master gas fitters. Like the licensed master plumber, the licensed master gas fitter is a certification that show the great deal of experience the gas fitter has. With these specialists on hand, Plumber In DC is better able to handle any gas problems you may experience.
Skilled And Knowledgeable
Plumber In DC's staff of technicians are capable of handling a wide variety of jobs. They are able to fix, maintain, and repair plumbing pipes. They can install, repair, and replace parts to a sewage line or main. They are equipped with the skill and knowledge to help you on your next home project. They are capable of upgrading your plumbing for efficiency and water usage. They can also install, repair, or upgrade your water heater system. As you can see, there are many ways Plumber In DC could help you. We are just a call away from your next plumbing repair or improvement.
Integrity And Satisfaction
Call our toll free number and become a part of our family. We will help you easily through the process of getting the proper technician out on the day you request and in the best time frame suited for you. Our customer care representatives are trained to serve our clientele with excellent customer service. Our master plumber and gas fitters will accurately help you with whatever project, emergency, maintenance, or repair that you may need. Call (202) 810-0624 so that Plumber In DC can help your through your next plumbing inquiry. Our family would like to thank you for your business and we ask that you consider us.  We will complete the job correctly  the first time, using quality parts and systems.    We ensure that when you chose us, you are choosing technicians with integrity, experience, and skills for the job at hand.