Plumber – DC's Top Rated Plumbing Company
Best In Plumbing 2011 – 2017

Top Rated Company 2011 – 2017

Affordable – Yet High Quality

Commercial Services – We Services All Types Of Companies

Residential Services

Reviews – Over 900 Five Star Reviews

Emergency – 24 Hour Services

Service – We Service All Of DC

Repair – Pipes, Fittings, Sewers, Sinks, Faucets, Toilets, Underground, Showers, Bathrooms, Kitchens, Water Heater, Drains Cleaning, Gas,  Clogged Drains, and

Install – We Can Provide New Installations Of Any Major Or Miner Household Appliances
Finding a plumber in the DC area can be a painful experience and  we understand the difficulty of choosing one that won't charge more than the job is worth or lie to you about the work that needs done.  Our company takes pride in honesty, integrity, and not overcharging.   We want you to refer us to your family, friends, and neighbors when they need someone to come to their home for plumbing services.    We want you to feel safe in knowing that we have over 25 years of experience in the Washington, DC area when it comes to plumbing and we now have over 575 reviews on Angieslist alone.  We are an A+ rated company with them as well as with HomeAdvisor,  which is fast becoming one of the most trusted places to find ethical service providers.  Give us a call and let us provide efficient and quality service that doesn't break the bank or empty your wallet.
Being family owned and operated means we place a high regard on family life, along with the safety and health of our clients.  Our technicians are licensed, certified, and insured.  We stay up to date on safety and zoning codes, along with employing experienced master plumbers and journeymen.  We can help maintain the safety and smooth operation of your home by providing sewer and drain services, water heater replacements, and water conditioning and filtration system installations.  Along with repairing leaks and burst pipes, we offer remodeling and renovation services, too.  We can help you plan the bathroom or kitchen of your dreams and make recommendations for moving and installing fixtures, before providing  the work needed.  Contact us today to talk about your kitchen or bath remodel!
Repair Service
Emergency – We offer 24/7 services
Plumbing – Over 20 years of experience
Affordable – Quality yet fair prices
Hot Water Tanks –  Electric, gas, and tankless services available
Sewer – We offer trenchless technologies
Drain – Clog and leak detection devices available
Sump Pump – Repair and replacement with new alarm advancements
Backflow Valves – We are certified in DC, Maryland, and Virginia
Sink – Both residential and commercial
Toilet – We offer new installs and we can repair your old
When you are in need urgent need of a plumbing repair, only the best and most experienced plumbing company will do. Here at Plumber in DC, we have years of experience dealing with every plumbing problem that could possibly arise. What's more, we offer punctual, efficient, and friendly service twenty-four hours a day, seven days a week. So the next time you are in need of a plumbing repair, give us a call.
Drainage Service
Skilled and Versatile – We are equipped to deal with any type of drain clog, including sewer systems
Diagnostics – We provide camera inspections for accurate diagnosis
Flexible – We provide drainage service no matter the time of day
Trusted – We have provided drainage service to homes and businesses all over the DC area
When you have a drainage problem, it can disrupt the daily routine at your home or business. It can also pose a serious health hazard. At Plumber in DC, we provide drainage service round the clock, so that you can take care of the problem and get on with your life. Our drainage service includes camera inspections, so that we can quickly and accurately locate the clog.
Water Pump Supplier
Inventory and Variety – We can help you choose from a variety of top-name water pumps
Tailored To You – We can help you find the water pump that best meets your specific needs
Installation – We provide expert installation of your water pump
Repair – We specialize in water pump repair
The water pump is one of the most important appliances in your home or business, especially in rainy areas like DC. Here at Plumber in DC, we can help you select the water pump that is right for you, taking your needs and the layout of your home or business into account. We also specialize in water pump installation and repair, which we offer at an affordable price.
Water Tank Cleaning Service
24/7 – We offer water tank cleaning twenty-four hours a day, seven days a week
Clean Water Tank – We understand that having a clean water tank is crucial to your home or business
Certified – Our technicians are fully licensed, bonded and insured
Customer Service – We offer quick and friendly water tank cleaning service
At Plumber in DC, we understand how important it is to make sure that your water tank is clean. That is why we specialize in water tank cleaning service. Our expert technicians are fully licensed, bonded, and insured, and they provide water tank cleaning service in a friendly and efficient manner.
Bathroom Remodeler
Expertise – We employ master plumbers and gas fitters for bathroom remodels
Dependable – Installations and upgrades are performed quickly and safely
Attentive – We handle your bathroom remodel with the utmost care
Great Prices – We will remodel your bathroom for the same price that a less experienced and uncertified handyman will charge
Remodeling your bathroom can add huge resale value to your home—if it is done right. When you call Plumber in DC, you can rest assured that the job will be done right. Our master plumbers and gas fitters will take the utmost care in remodeling or upgrading your bathroom, and they will do it for the same price that a less experienced and uncertified handyman will charge. So why not let the professionals handle your bathroom remodel? We can rearrange the plumbing, as well as install new fixtures like tubs and sinks.
Kitchen Remodeler
Preparation – We can make sure that your kitchen is ready for new appliances and fixtures to be moved
Installation of Appliances – We can install new kitchen appliances, such as sinks and dishwashers
Structural Changes – Our master plumbers and gas fitters can reroute your pipes and gas lines to accommodate your kitchen remodel
Cost Savings – We will save you lots of money and hassle by doing the job right
A kitchen remodel is a very involved process: pipes and gas lines will likely need to be rerouted, appliances and fixtures need to be moved, and new appliances and fixtures need to be installed. Getting this process wrong can lead to headaches and huge expenses. At Plumber in DC, we will spare you the costly expenses – and grief – by doing the job right the first time. Our master plumbers and gas fitters are equipped to help you with all of your kitchen remodeling needs.
Contractor
Commercial – We provide plumbing contracting services to businesses throughout DC
Residential – We work with homeowners throughout the DC area
Knowledgeable – We have years of experience in the DC area
Trustworthy  – We operate with integrity
When you are working on a new construction project or a complete home remodel, it is crucial that you have your plumbing system in perfect working order. We can take care of the plumbing aspect of any construction or renovation project that you might have. Our master plumbers and gas fitters can install and repair piping, gas lines, and even sewer lines, so that your project can quickly get off the ground.
Water Damage Restoration Service
Leak Repair – We can repair leaky pipes to stop further water damage
Mold Removal – We can remove harmful mold caused by water damage
On-Call – We are on call round the clock to help you out
Professional – We are prompt and courteous on all service calls
Water damage is one of the most unpleasant issues that a homeowner or business owner can deal with. It can cause structural damage to your home, as well as health hazards. Luckily for DC area residents, water damage restoration service is one of our specialties. We can detect and repair leaks to stop the damage. We can also remove mold and other harmful agents that result from water damage.
Emergency DC Plumbing Company
We have been asked many times to come out after hours.  Our normal business hours are 7:00 am to 6:00 pm Monday – Friday.  If you need service on the weekends or after hours don't hesitate to call, we can provide it.  We do have a small fee, because we have plumbers on call to provide emergency plumbing services.  Being on call  means we pay them more for being readily available, hence we charge a fee to help cover this added cost.  We like to be honest about this and not just hide it in our costs.
Please call us now if you have an emergency with your plumbing, we will come as quickly as possible to get things fixed and back to normal for you, your family, or your business.
More Than Just DC Plumbing Services
We currently offer the following services in the DC area for both residential and commercial clients: plumbing, sewer, camera inspection, reverse osmosis, water heater services, drain cleaning, leaky pipe fixes, gas pipe, and more.  Please don't hesitate to call, the chances are we can help you with any of your problems.  We hold a Masters license in plumbing and we are also insured.
Recent Plumbing Projects In DC
Recently we have been asked by the Panera Bread restaurant to demo and replumb many of the Paneras across the USA.   Jimmy Johns had a main sewer backed up and we helped them fix their issue, Old Navy, and many more.   We are very good at what we do and know the DC area inside and out.  We take pride in our work, being on time, our ethics, and our professionalism.

 (202) 810-0624

plumberindc@gmail.com

 620 Park Rd NW #22 Washington, DC 20010
ABOUT Plumber In DC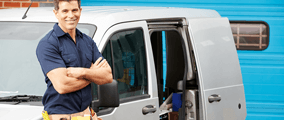 We are a sister company of 4FastPlumber and we have been offering services for over 25 years in the DC area. We have over 575 five star reviews and enjoy helping others by giving them quality work at fair prices.
OUR SERVICES
Water Line Repair & Replacement
Sump Pump & Well Pump Repairs
Water Pressure Issues
Leaking Pipes
Faucet Repair & Replacement
Backflow Testing
Gas Piping
Drain Cleaning
JOIN OUR NEWSLETTER
Sign up for our newsletter to receive exclusive email offers, ongoing promotions and other ventures.
Plumber In DC

(202) 810-0624
5.0 stars –
based on 5 reviews
620 Park Rd NW #22
Washington,
DC20010
Hours: Monday through Sunday, all day

Marketing By Marketing Of America
Save
Save
Save
Save
Save