You have found the best local plumber in Washington, DC.
Plumber in DC is a family owned and operated company. We have been in the plumbing business in the DC area for over 25 years. We strive to staff our company with friendly plumbing technicians who share our values and the values of our commercial and residential customers. We service a wide swath of territory throughout Washington DC and the greater Washington DC area.
The family friendly, local atmosphere that we cultivate is important. When it comes time to select a DC plumbing company, however, it is most important for our customers to be confident that we can get the job done. No matter the job. Whether it is a minor leak under the sink or an outdated, deteriorating sewer main line, you can be assured that Plumber in DC will get your job done the right way.
Plumbing Services
Perhaps the most common thing that our customers, and all customers who are looking for a good DC plumber, want to find is a local plumbing company that efficiently and affordably completes basic plumbing services. Homeowners, renters, businesses owners, maintenance staff members and property managers all frequently face common plumbing issues like leaks, clogs, and sewer issues. Plumber in DC has extensive experience dealing with clogs and backups and is equipped with the tools necessary to do the job in a way that does not do any further damage. Our clog services are a step above household drainer cleaner solutions. When it comes to sewer and drainage problems, Plumber in DC understands that these problems are often stressful for customers and that doing the job right the first time is crucial to avoid more time and money spent on the issue in the future.
Water Heater Services
We take great pride in our plumber services at Plumber in DC, but we can handle more than just routine plumbing issues. We also provide customers with water heater services. Just like our plumbing services, our water heater services are comprehensive, covering installation and the repair of any problem that you may face with your water heater. The technician from Plumber in DC who comes to work on your water heater will be a licensed Master Gas Fitter, meaning that they will have undergone a thorough training program and will have great experience in dealing with issues just like yours.
Emergency Plumbing Services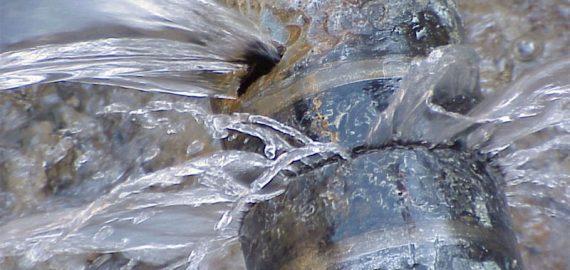 Never is having a good local plumber more convenient than when you have a plumbing emergency. While a plumbing emergency may be a once in a lifetime event for you (if you're lucky), we deal with DC plumbing emergencies every day. Often, these emergencies—such as a flooded bathroom or basement or a rapidly overflowing toilet—occur because of smaller issues that were not taken care of in a timely manner. So make sure your plumber in DC takes a look at your minor plumbing issues before they develop into large-scale problems.
Customer Satisfaction
No matter the job or the customer, we take pride in our customers' satisfaction. Give us a call at (202) 810-0624 to report a current plumbing issue you're having or to discuss the plumbing situation of your upcoming remodeling project. For the further convenience of our customers, we also offer 24-hour emergency service and send out an email newsletter with special offers and promotions. You can sign up for the newsletter on our website. Plumber in DC is also very proud to have received over 700 5 star reviews. You are guaranteed to have a good experience with Plumber in DC.