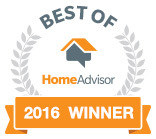 We are very capable of doing more than just your average plumbing service, especially when it comes to sewage and drains. Calling Plumber In DC for your sewage inquiries means that you are talking to people that not only repair sewer lines, but also maintain and even install them. This is an important factor in your decision because choosing us can be a cheaper option than other companies who handle the same type of work. Plumber In DC is capable of installing, maintaining, and repairing residential sewer lines as well as commercial ones.
Services Offered, but not limited to
Sewer Repair
Sewer Replacement
Sewer Contractor For Other Companies
Trenchless Sewer Technology
Home Sewer Line Repair
Commercial Sewer Repairs
Sewer Lining Services
Sewer And Drain Cleaning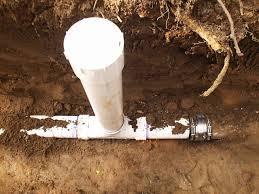 Plumber In DC offers sewer drain cleaning for residential and commercial properties. When your sewage begins to back up it is a hazard that needs to be resolved immediately. Plumber In DC's master plumbers are well equipped and educated to handle this problem. If you have been continually using conventional chemical sewer drain cleaners, you might want to think about calling us. These chemical cleaners can corrode your pipes and also have hazardous chemicals in the mix. It is best that you leave your sewer and drain cleaning to Plumber In DC. The decision to have us come out and look at your sewage line now can save you thousands in the long run and possibly not have to have a new line installed.
Putting Your Best Interests First
Plumber In DC also makes sure that your sewage problem is yours and not caused any city issues. Some sewage lines go from the house or business to a city's main drain pipe. Sometimes a clog could be a municipal problem and should be brought up to your municipality as soon as possible. This is because the problem should be settled with them and may not require you to pay for it. This is just another reason why calling us is in your best interest.
Master Plumbers On Staff
Trust your sewage line installation to the masters themselves. Plumber In DC has the tools and man power to tackle the installation of any sewer lines, residential or commercial. We employ master plumbers to properly and safely do the job correctly from the beginning.  The improper installation of a sewer line can cost thousands of dollars, so make sure the job is done right the first time by giving Plumber In DC a call.
Camera Inspection Available
When you call Plumber In DC about your sewage repair, replacement, or maintenance, make sure you ask about our sewage camera inspection. With this camera guided maintenance, we are capable of looking at your sewage line. This will help us determine if and where there is a blockage, as well as whether your pipe is in good condition and made out of materials that can last like PVC, which can last a very long time with proper maintenance. Or, it could tell if your line uses cast iron, ceramic, or paper material that may be deteriorating and need replacing. Asking about this great maintenance service is just another way to keep your mental stress and plumbing expenses to a minimum.
Replacing a sewer main is one of the biggest jobs in the business. When you call Plumber In DC, you already know that our experience and knowledge are among the top in your area. Our master plumbers will do the job right the first time and save you a great deal of money because of it. We will also take care of the maintenance of the main. Call Plumber In DC at (202) 810-0624 , the one stop shop for all of your sewage maintenance, repair, replacement, and drainage.