We weren't rated the best plumber in DC for nothing.  We have over 20 awards, seven hundred 5 star reviews, and over 20 years of experience.
When it comes to choosing a plumber in the Washington DC area, we at Plumber in DC understand that customers have a wide variety of options. There are many local, reputable companies who provide excellent DC plumbing services to customers in the area. Because of this stiff competition, we understand that we need to take steps to provide plumbing service that goes above and beyond the expectations of our customers. Plumber in DC provides a variety of plumbing services that exceed our customers' expectations for a variety of reasons.
Licensed Master Plumbers
At Plumber in DC, we strive to maintain a staff of the best plumbing technicians in the area and in the industry. To meet this goal, we employ Licensed Master Plumbers. When your plumbing system is worked on by a plumber with this certification, you can have confidence that they have undergone an extensive training process. Not only do our plumbers have the skills required to attain such a level of certification, but they have met the experience requirements as well. Whatever your plumbing issue may be, from a minor shower drain clog to a major busted pipe, the plumbers at Plumber in DC have dealt with the issue many times before they arrive to fix your problem.
Friendly Plumbing Technicians
In addition to being the plumbing company in DC with the most highly trained staff of plumbing technicians, Plumber in DC also seeks to maintain a staff with a high level of friendliness and personability. We have been a family owned and operated company throughout our time in the area. We hire plumbing technicians that share these values and provide our customers with the most enjoyable experience possible given the circumstances of a plumbing issue.
All Plumbing Services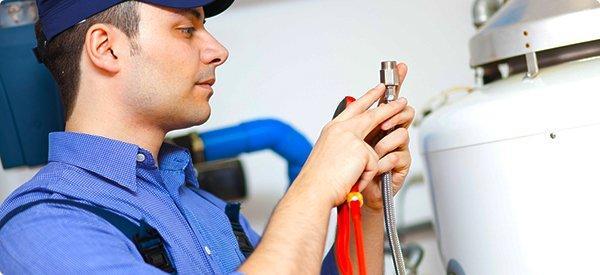 Another way we seek to separate ourselves from the competition is by providing a full range of plumbing services. There is no plumbing job too big or too small for Plumber in DC. As a plumbing company, we of course offer plumbing services related to sewer and drain services. In addition to sewer and drain services, we provide water heater repair and replacement services. We employ Licensed Master Gas Fitters to deal with these issues, so you can trust that whatever the issue you choose Plumber in DC to solve, it will be done by a highly trained professional.  DC plumbing repairs and installations related to remodeling projects are also an area of focus for us at Plumber in DC.
Commercial And Residential Customers
At Plumber in DC, we provide this full range of plumbing services for both commercial and residential customers. Whether you are a homeowner, business owner or facility manager, you receive the same standard of excellent service when you choose to work with Plumber in DC. In addition to skilled, friendly plumbing technicians, we understand that there is another major factor for all types of customers when it comes to choosing a plumbing company: price. We aim to keep our prices as affordable as possible for all our services. Give us a call if you have any questions or would like more information on the specific plumbing services we offer.