Since it's a new year, you may be looking for some simple and affordable ways to give your home a new look. If you're not sure where to begin, here are a few ideas.
Open Spaces
One of the easiest ways to give your home a fresh look is to emphasize open spaces. A home with an airy feel is not only aesthetically pleasing but it can also make you, your family and your guests feel more relaxed. So don't over decorate or design. A simple way to create a more open home is to make sure that there's open space between large pieces of furniture like tables and dressers.
 Essential Oil Diffusers
Using an essential oil diffuser in high traffic areas in your home, will not only make the space smell great, but it will also ease tension and create a more tranquil environment for entertaining guests. Lavender and rose oils can also reduce anxiety.
Fresh Flowers
Fresh flowers are a great way to bring a little bit of the outdoors into your home. Flowers will not only beautify your home but they can also reduce stress and make you feel happier.
Comfortable Bedding
Your bedroom is one of the most important rooms in your home so you should choose bedding that's soft to touch and feels light on your skin. This will ensure that you go right to sleep every night and that you don't toss and turn all night long.
Organic Fixtures And Soft Lighting
Using soft lighting in your home or even on your desk at work, in the form of a Himalayan salt lamp, is not only trendy but it can also help you sleep and breath better and fill your home or office with positive energy.
Blackout Curtains
Blackout curtains are a simple, decorative way to manage the amount of outdoor light that you let into a room. These curtains are available in a variety of colors, textures, and patterns. So they are not only stylish but they can also be a helpful if you suffer from tension headaches or anxiety.
Paint Colors
Since different colors can affect your emotional state in different ways, it's important to be strategic when you're selecting paint colors. Red can cause feelings of anger and chaos and too much blue can over stimulate your brain. So choose serene colors like green, lavender, or light pink instead.
Cut Out The Clutter
Reducing clutter in your home will not only improve your mood, but it will also make you healthier. Since knick knacks and clutter collects dust which can cause allergies, eliminating them is a good idea.
Kitchen Or Bathroom Renovations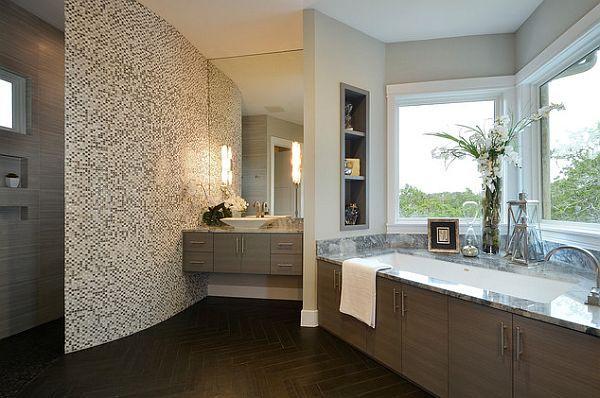 Renovating your kitchen or bathroom is another great way to refresh your home. Imagine soaking in a brand new tub filled with fragrant bath salts. A professional plumber can help you make the right design decisions and keep your project on schedule and on budget too. It's easy to find a professional plumber in your area. Maybe you're looking for DC plumbing renovations for your home? No problem, just use word of mouth or the internet and pretty soon you'll have an upgraded bathroom for the New Year.