Regardless of its size or nature, any plumbing project is a serious undertaking that requires careful planning and execution to ensure its successful completion. Among other factors, the plumber plays a very crucial role in the successful implementation of any project. That is why you have to be extra careful when contracting a plumber for such an endeavor. In order to hire the best plumber for the job, you should subject all prospective plumbers to a rigorous vetting process. This is to ensure that your choice plumber is armed with all the right qualifications and skills, and also to make sure that you are offered the best contracting deal. The most effective vetting approach is the 3-step verification process. This is a simple but very thorough vetting exercise that involves 3 separate assessments for every potential contractor. The 3 steps are discussed below.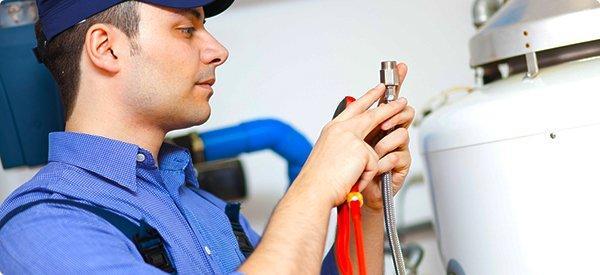 Step 1: Social Vetting
Social vetting refers to all your independent informal assessments of prospective plumbers. This kind of vetting occurs indirectly, that is without the direct confrontation or involvement with the plumber. Social vetting involves conducting an independent background research on plumbing companies. You can use a variety of social channels to research and access information regarding the subject. The only condition is that all your research should be informal, meaning that all your sources should be nonofficial. One of the most resourceful social channels that you can use in this step is the World Wide Web. You can start by Googling for plumbing companies in your region offering the kind of service that you need. Most professional plumbing companies offer a wide range of residential and commercial services and you have to specify whether you are looking for a professional plumber for a home renovation project or for a water heater repair in DC so that you can get various regional options to choose from. The internet also features various industry review sites and consumer advisory platforms like Angie's List and HomeAdvisor, which can assist in identifying the highest rated plumbers in your region, and last but not least, you can consult your friends, colleagues, and relatives regarding this issue for some referrals and general insight regarding your plumbing needs.
Step 2: Official Vetting
The second stage involves the use of official channels to vet your subject. The most useful source of official information in this instance is the Contractors State License Board (CSLB) of your home state. You can either visits the official premises of this regulatory body or you can just access their database on the internet. The CSLB is mandated with the certification and licensing of plumbers and other building contractors in their respective states. Before issuing a practicing license, the CSLB subjects a plumber to a rigorous vetting process that involves the verification of academic, technical, and regulatory credentials and qualifications, and a criminal background check to ensure legal conformity. Other official assessments focus on whether the plumber is insured and bonded and on any filed client complaints.
Step 3: Personal/Direct Vetting
The third and final vetting step is a direct assessment of the prospective plumbers. This happens in the form of in-depth consultation interviews with plumbers in their offices or at the project site. You will then query him accordingly to learn all the relevant aspects and traits of his practice in relation to your project. This includes details about his billing policy, project schedule, work history, operating policy, scope & performance capacity, client referrals, competence and experience, communication policy, emergency services, special offers and discounts, warranties and guarantees, and any other relevant details.