We Are Now Offering Bathroom Remodeling In DC
If you are in need of someone that can help you remodel your bathroom, please don't hesitate to give us a call.  We have been remodeling bathrooms in Northern Virginia for over 20 years, so it's not that we don't have experience, its that we are just now offering it in the DC area.  We are very good at what we do an affordable.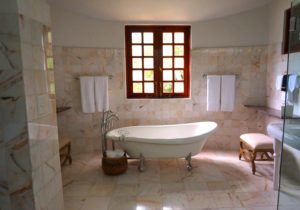 You can count on the following from us:
A great price
Quality items
On Time and will always meet deadlines if possible
Polite and ready to work with you
We will always pickup after ourselves and never leave you with a mess.  We clean up our mess daily.
What To Look For In A DC Plumber
Look at the quality they are offering.  The last thing you want is a cheap piece of furniture in your home that is going to break in a few weeks.
Ask for a price and compare it with other plumbers.  Then figure out what each plumber is offering within the price.  Don't just take the cheapest price, they may be selling you half the remodel for all you know.  Always ask what is included.
Ask if they are a master plumber.  I can't tell you how many handy men think they know how to do it all and plumbing isn't generally one of them.
Ask questions to the plumber that comes out to your home to make sure they are knowledgeable.  You should never know more than the plumber.
Make sure the plumber that visits your home is well dressed, polite, and ready to work with you.  The last thing you want is for someone to boss you around in your own home and you not getting what you want.  You don't want to pay someone for something you don't like.  If you are paying money, make sure you get exactly what makes you happy.
So again if you are looking for a bathroom remodeling company in DC, please give us a call so we can at least give you a free quote.