There are a lot of reasons why hiring a professional plumber is a good idea. For example, a professional plumber can help with routine preventative plumbing tasks in your home or business such as water heater services and repair, sewer and drain cleaning, as well as bathroom renovation and remodeling. Professional plumbers are also familiar with the permits and zoning and safety codes associated with both commercial and residential plumbing so you know the job will be done correctly and safely.
Other Benefits To Hiring A Professional Plumber
A professional plumber can also provide emergency plumbing services if and when you need them. A professional plumber can also offer water line repair and replacement, sump pump and well pump repairs, leaking pipes, faucet repair and replacement, and backflow testing.
Camera Inspection And Gas Fitting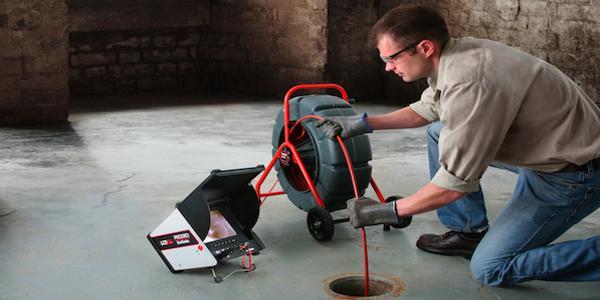 A professional plumber can use a specialized underground camera to spot problems that are invisible to the naked eye. Professional plumbers are both licensed and experienced so you can trust that they have the well-being and safety of you, your family, customers, and employees in mind. A professional plumber can also help you with gas fittings as well as installations and upgrades too. If you need a new sink, tub, or new faucets and fixtures, call a professional plumber, so you know the job will be done accurately and efficiently. A professional plumber's experience will also prevent any expensive repairs that can result if you attempt to do the job yourself.
Experience And Customer Service
A professional plumber will also not hesitate to put everything in writing so you know exactly what you're getting and what you're paying for. Customer service is also paramount when you hire a professional plumber. They should be flexible and willing to accommodate your schedule and your budget. And don't be afraid to shop around and ask about free estimates. A professional plumber will have no problem showing their license upon request. A company that employs a professional plumber should also be accredited by the Better Business Bureau (BBB). And you should check this before you make your final decision.
Finding The Right Professional Plumber In Your Area
Find the right professional plumber in your area can be difficult. The best way to find a professional plumber in your area is by word of mouth. People that you know can give you a recommendation based on their positive past experience. The internet is also a great way to find a plumbing company in your area, for instance if you're looking for a DC plumbing company. But using the internet can be more difficult and time consuming because you'll have to research each and every one of the results you find. If you select a professional plumber based upon word of mouth, you'll already know that the company is reputable because of the recommendation that you've received. These are just a few of the many reasons why it's a good idea to hire a professional plumber if you need preventative plumbing maintenance, plumbing upgrades or routine plumbing repairs for your home or business.