Although you might not realize it, plumbers are an integral cog in the functional system of any home or business. Plumbers nurture, treat and safeguard the supply and disposal system of any home or business. Considering the importance and sensitivity of a typical plumbing system, you should be very careful when hiring a plumber for any type of service call. You should especially be careful when hiring a commercial plumber to cater for your corporate or institutional plumbing needs. Typically, plumbers service two types of clients: residential and commercial clients. Most well established plumbers serve both types of clients but some small-timers cater for only residential clients. Commercial clients include business, corporate, and institutional types of organizations.
Expectedly, commercial clients require resource intensive plumbing solutions; and hence commercial plumbers must have adequate financial, logistical and infrastructural resources to enhance their performance.  In addition to the normal factors that must be considered when hiring any plumber, such as experience, reputation and licensing, commercial plumbers should be vetted for the following important service qualities.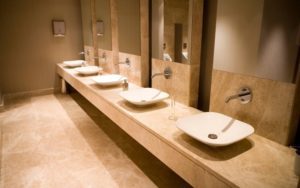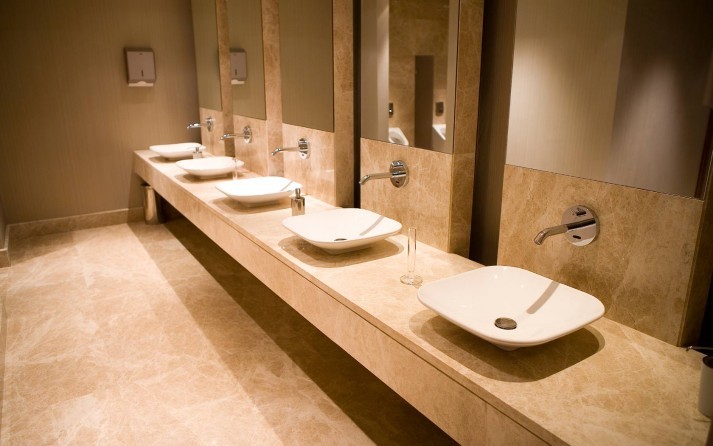 Upfront Pricing
Before hiring a commercial plumber, you should inquire or research about their pricing policy. The most recommended pricing policy is the upfront quotation policy. The upfront pricing policy simply means that a plumber has to explain everything that is going to be done and what it will cost to the client before starting to work on any plumbing project. For instance, if you invite a local plumber, who provides DC commercial plumbing services, to your business premises for a pipe leakage repair or any other project, he/she should assess the problem and then explain the solution both technically and financially. In upfront pricing, the professional plumber should explain the most optimal plumbing solution to the client — clearly and satisfactorily.
Number And Type Of Services Offered
Commercial plumbers are either hired on a temporary contract basis or under a full time contract arrangement. In order to avoid unnecessary hassles and inconveniences during plumbing emergencies and also to ensure regular plumbing inspections and maintenance schedules on their premises, some organizations retain the services of a professional plumbing company throughout. Whether it's a temporary or full time engagement, you should always consider the list of services offered by the plumber to ensure that all your service needs and preferences are included. In any case, it is always advisable to choose a commercial plumber, who provides the most extensive list of services, to avoid performance disappointments and costly last minute rushes. You should also evaluate the types of services offered by a specific commercial plumber. By studying the service roster, you will also be able to gauge the plumber's professional experience and competence, especially in dealing with other commercial clients like yourself.
Emergency Services
Plumbing problems can occur at any time, any day and at any place. Some of these problems require immediate or urgent remedies, otherwise the subsequent losses due to physical damages and work site disruptions can be monumental. For instance, a sewer line can burst at an office building at midnight on a weekend. If the problem is not fixed immediately, the premises can incur significant damages and people might not be able to work there the following week. To ensure that you are protected against such unprecedented calamities, you should hire a commercial plumber who offers 24/7 emergency plumbing services. Such plumbers respond to a plumbing crisis immediately and they do not charge extra for after-hours service calls.