One of the most desirable and valuable plumbing fixtures during a typical bathroom remodel/renovation is the bathtub. Generally, bathtubs and showers are considered as must-have complementary fixtures in upscale bathroom remodels.  While showers offer a fast and convenient bathing solution, bathtubs are designed for existential comfort and relaxation. Regardless of your preferred style and design, bathtubs add a luxurious touch to your bathroom. They offer a host of sensational benefits including enhancing the aesthetic appeal of the bathroom and ensuring soothing and meditative bathing experiences. In order to reap all these gains and more, you must choose the right bathtub for your bathroom. Choose wisely by considering the following factors.
Bathroom Layout And Size
The type and style of bathtub installed depends on the bathroom attributes. Considering the vast types of bathtubs on offer today, the bathroom size and layout will enable you to make an insightful choice. For instance, if your bathroom is small and you wish to maximize space, go for either the alcove tub/shower combination, or the drop-in or corner tub — under-mounts are floor-level (drop-in tub) installations. On the other hand, freestanding and claw-foot bathtubs will fit any favored space on the bathroom layout.
Additional Features And Accessories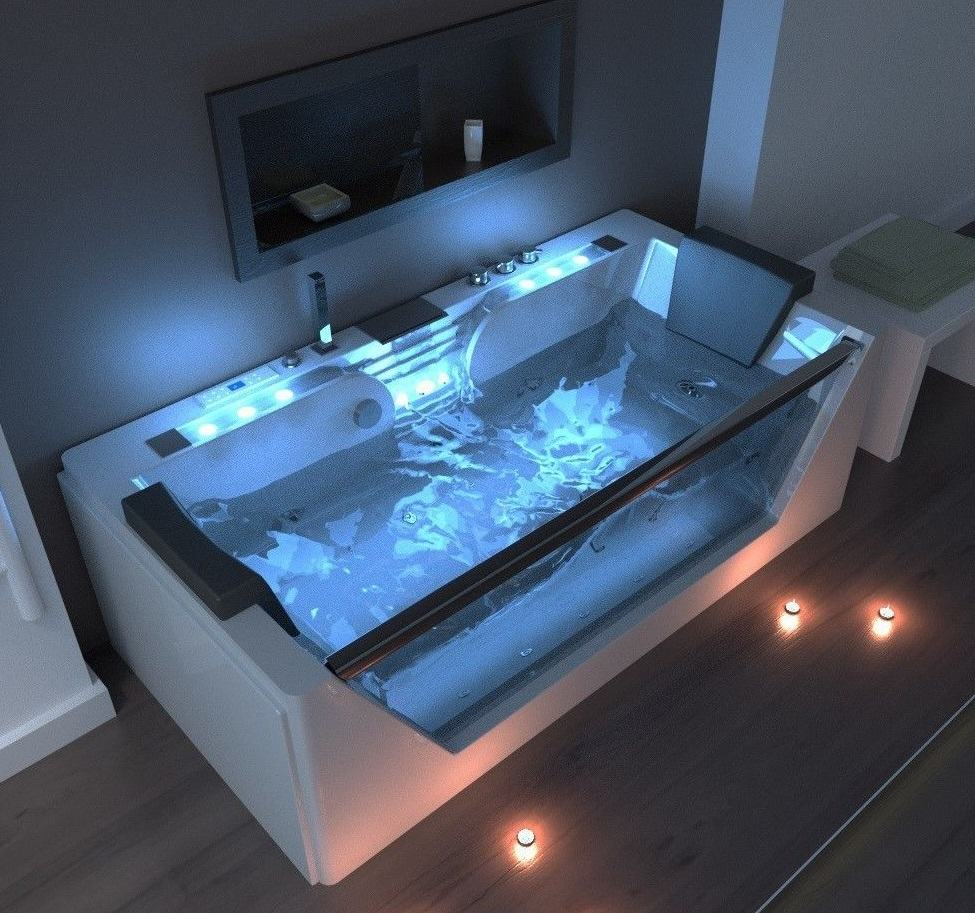 Modern bathtub installations feature an array of luxurious design options and functional enhancements. Before acquiring a bathtub, consider any additional features that you might appreciate depending on your personal bathing needs and preferences. For example, a chromotherapeutic tub will contain underwater LED lights that change in color to match your mood. Some bathtubs have resonant speakers that play selected music; thereby sending skin-soothing underwater vibrations during a bath. Finally, whirlpool tubs are accessorized with multi-speed settings to control the vigor of their jets and bubbles, in-line heaters and bubble jets to warm the tub water and prevent heat loss, and foot massage jets on submerged footrests. Most tub models have a built-in digital touchpad for adjusting these features.
Installation Requirements And Certification
Some bathtubs, like walk-in tubs require extensive deployment preparations and specialized installation know-how. Also, bathtubs are inspected and approved for safety standards and quality assurance in accordance with various ADA rules and regulations. Ensure that a bathtub is properly tested and certified before buying it for a bathroom remodel. Consult a professional plumber or reputable tub vendor in your locality for advice on such matters. For example, if you reside in Washington DC, you can consult a well-established DC plumber for assistance regarding these issues.
Quality And Cost
Before buying a bathtub, conduct some research on the reputable manufacturers in your region. A quality bathtub should have a lengthy warranty covering its tub shell (physical surface and structure) and its operating system. You should also include an estimate cost for the bathtub in your overall bathroom remodel budget. To ensure a cost/quality balance, buy a bathtub that is both durable and affordable — in accordance to the projected expenditure.
Efficiency And Suitability
The filling and drainage time of a bathtub indicates its operational and functional efficiency. To save time and avoid chilly soak-ins, a bathtub should be fitted with fast-filling faucets that reduce water filling time. Additionally, the tub should have a pump-aided drainage operating system to boost its drainage speed. Finally, choose a model and style that suits your bath needs, such as a corner bathtub for double baths or dual bathing.