If you own a home here in the D.C. area, you will likely have to deal with home repairs at some point, if you haven't already. Having to make repairs can be costly and inconvenient, but with the right preparation and knowledge, you can make it much more manageable. This article will guide you through some of the common repairs that D.C. homeowners make, so that the next time something breaks, you are ready.
Plumbing Repairs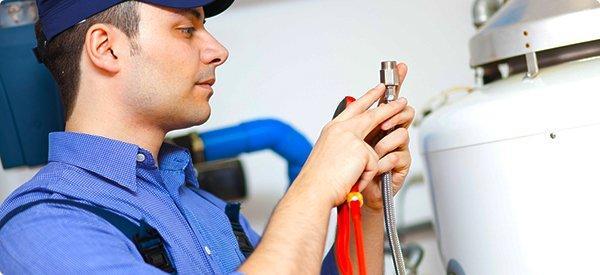 DC plumbing repairs are a necessary part of owning a home in this area. Some major plumbing repairs that you might need to make include fixing broken pipes, unclogging drains, and dealing with sewer backups. If you end up needing to make major plumbing repairs, it is not recommended that you try to undertake these yourself, as you could wind up being in way over your head very quickly. Rather, you should call a plumber in the local D.C. area to come help you out. If you are new to the area and do not know of any D.C. plumbers, try searching online to find the best plumber in your part of town. You can also ask some of your friends and neighbors who they have used.
Roofing Repairs
It is important that roofing repairs are made quickly, in order to protect your home from the occasionally nasty weather here in D.C. Repairing or replacing a roof can be a very expensive endeavor, often costing thousands of dollars. This is why it is important that you comparison shop, getting several different quotes from various D.C. roofers. It is also recommended that you set some money aside for when your roof needs repaired or replaced, so that you are not cash-strapped or in debt when the time comes.
Window Repairs
The elements here in D.C. can do a number on your windows. For that matter, so can kids. If you have a broken pane of glass in one (or more) of your windows, you can call a glass company to come out and replace it for relatively cheap. Such companies often provide same-day service. If an entire window needs replacing – due to wear and tear or other factors – you will need an actual window company to come out and give you some estimates. As with roofing, this is another expensive purchase, but it is essential for protecting your home from the elements.
Appliance Repairs
There are many appliance repair companies here in D.C. who will be able to come out and fix your appliances if they stop working. Services might include repairs to your oven, repairs to your refrigerator, repairs to your dishwasher, or repairs to your washer and dryer. If your appliances are in bad enough shape, it might make more financial sense to replace them altogether. Luckily, many D.C. area appliance repair companies offer this option as well. Give one a call and discuss what your best options are the next time you need a major appliance repair.