The kitchen is an extremely commonly used area, whether you are throwing dinner together after work or sitting down with friends and family to a nice meal for a special occasion.  One thing is for sure, it gets used often for many different things, so functionality is one of the most important aspects.  Having enough room, appliances, and units in the right places will make all the difference in how much you can efficiently accomplish when tackling your kitchen tasks. Creating a working layout from the beginning will help avoid problems and headaches from developing. Read through the list below for expert tips to save time and gain productivity.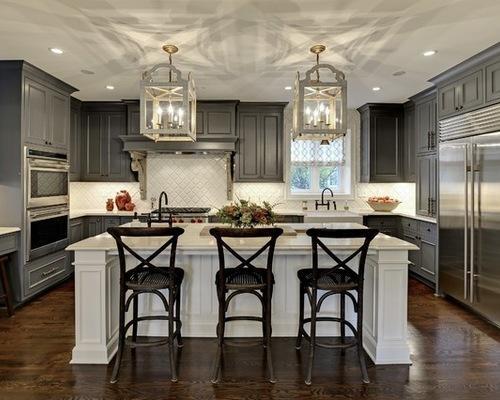 What The Stove Can Really Do
Obviously, the stove is used for cooking; however, the stove also serves as a visual centerpiece in the entire perception of the kitchen.  It is highly recommended that if you can only replace one item in the kitchen it should be the stove.  The stove is the most visible and most used appliance, so it serves the biggest purpose visually and functionally.  There are also other things you can do if you have a decent budget for extra details and features.  Adding a hood can make a big visual statement while also providing extra ventilation.  No matter what you decide, always keep in mind the importance of the stove.
Score With A New Floor
Flooring options are vast and complex when deciding what is appropriate and affordable.  There are many different types of floors that will look, feel, and hold up differently.  In the kitchen, you need to be aware that food can fall on the floor and accidents will happen, so you need something durable.  Also, the fewer seams/cracks there are, the less food and debris will get trapped in there.  Floating vinyl floors are very durable and easy to install, and they come in different colors and patterns.  Italian porcelain is also an excellent choice since it's extremely durable and easy to keep clean.  You can also take it a step further and install a heating mechanism underneath the tile, making the floor stay warm for those early mornings when making coffee.  The floor is another aspect that has a huge impact on the look, feel, and functionality of the kitchen; so for many reasons do your research and choose wisely.
Counter Top Tips
Lastly, there are a couple things to remember when picking new counter tops.  First off, always get something that will be durable and water resistant so they don't show wear quickly.  Secondly, counter tops should hang over the edge slightly for visual appeal and so food that falls goes on the floor instead of on the cabinets.  Marble, granite, quartz, and Corian are all very visually pleasing choices that hold their value pretty well over the years. For any other questions or problems don't hesitate a professional that specializes in kitchen renovations in DC.