In today's fast paced digital world, there is always newer more advanced methods, appliances, and technology being developed to revolutionize an industry or perhaps the entire worlds everyday life.  This is great news for you considering the quality and intelligence of your devices and products can only get better and more convenient.  Tasks that used to take a lot of time and planning now can be done 10 times better in half of the time thanks to connecting your devices to the digital realm.  Appliances and devices are now becoming smart models offering more features connecting to your smart phone for your absolute convenience.  Check out the options below for a more in depth look at the new possibilities.
Water Leak/Freeze Detector's
These are excellent units that can be installed to keep track of the temperature and humidity of certain aspects of plumbing in your home.  They can be synced to your smart phone and will show you recorded data from the measurements they take.  This is an excellent safety feature so if a pipe or area gets too cold then you will be alerted so you can fix the problem before the problem escalates into something larger.  Water leak detectors are great for letting you know if the device/setup finds any leaking water so you can catch it ASAP and avoid wasting water, money, and time.  Imagine being able to monitor your home for leaks and freezes 24/7, 365 days a year all from your phone virtually maintenance free.  Luckily, this can all become a reality whenever you decide it's time to move forward and achieve these amazing upgrades.
Smart Thermostats
Another extremely convenient addition/upgrade you can easily make is installing a new smart thermostat.  This will give the ability to monitor and control the temperature throughout your home by simply changing the temperature on your smart phone or tablet.  It's also excellent for keeping track of your desired temperature so it will automatically adjust and change the temperature so it is right where it needs to be even when the temperature would have gone up or down normally.  This gives you total control at all times from the comfort of your smart device.
Water Heater Shut Off Valve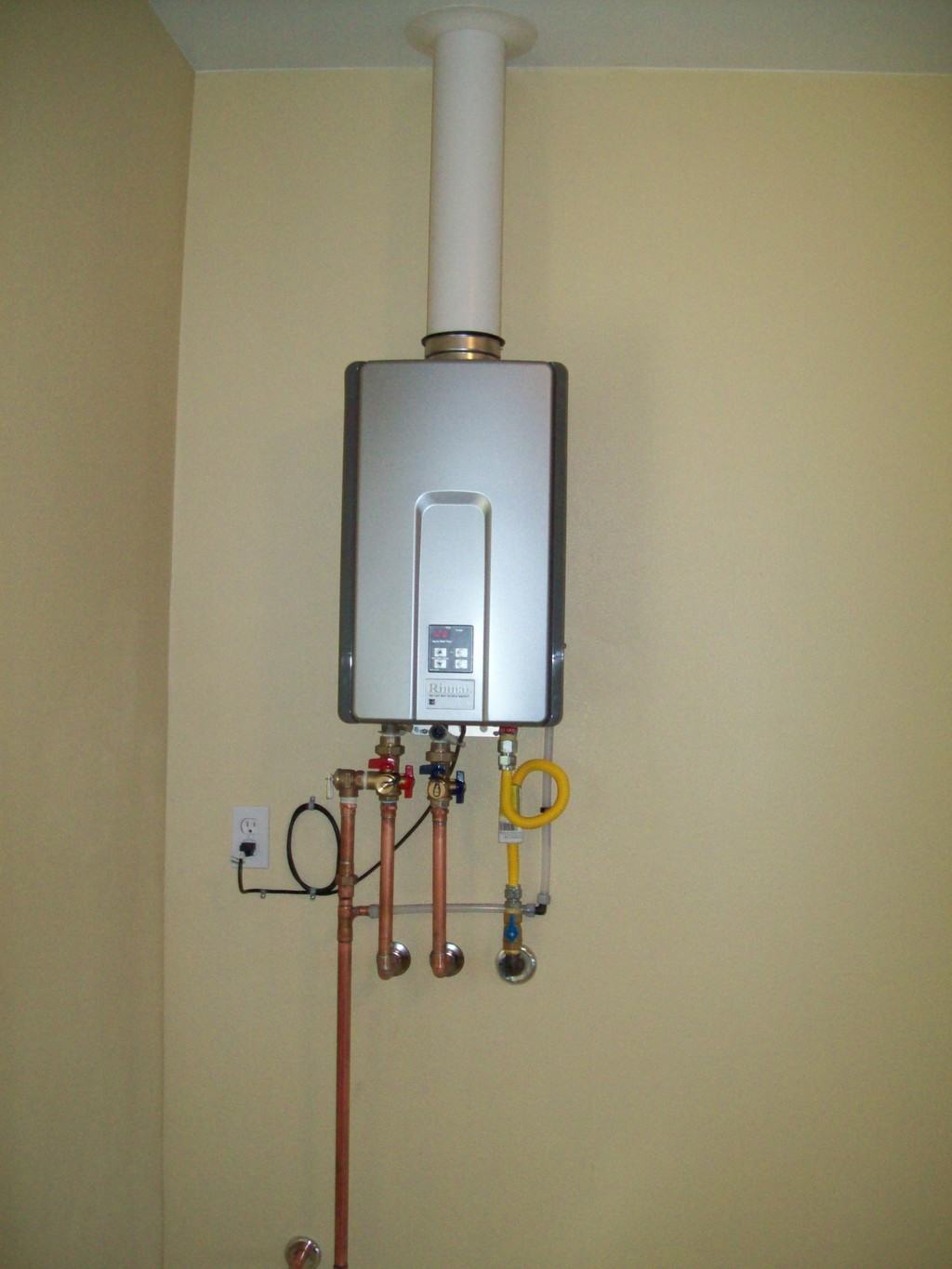 Finally, one last beneficial smart device that can be installed is a water heater shut off valve.  This will automatically shut off water to the water heater when necessary while leaving all the other fixtures in perfect operation unaffected.  It can also detect leaks and warn you if a problem arises so you can make a change or turn something off to avoid a bigger problem.  Any and all of these devices will surely make your home more manageable, enjoyable, and hassle free.  You can also catch issues early before they develop into something bigger while saving energy with better tracking and recording.  Be sure to pick the model and brand that suits you and your family best before purchasing.  For further help or services, contact a professional that offers water heater repair in DC.