Commercial plumbing is very important when it comes to a business, and having the best working plumbing possible for customers and employees reduces closings, lost revenues, and lost wages.. With commercial plumbing, there is quite a lot more that can go wrong, due to the increased number of fixtures and volume of use. Because retail, corporate, and commercial companies service so many people, plumbing should always be in the best condition possible.
When emergencies happen in your company, this could be a threat that makes you have to close down your company for a few days. This always looks bad for business, so it is important to know exactly what these emergencies are and how you can make sure that you don't lose any clients because of the plumbing.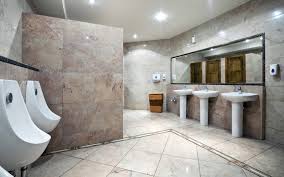 Sewer Backups And Gas Leaks
Two of the worst possible plumbing emergencies that your company can have are sewer backups and gas leaks. There are DC commercial plumbing services that can repair these problems as quickly as possible, and calling them sooner, rather than later, will help to eliminate long closings and shut downs. A sewer backup can be caused by many different problems and it is important that you look out for these, especially if you are running a very busy company. Simple clogs in the toilets can cause a sewer backup, so it is very important for you to keep an eye on the bathrooms at your office. Sewer backups can also be caused by the pipes breaking down and not functioning properly. If your company's building is much older, this could be the reason for it. Have your pipes examined properly before you move into the building and get on a regular maintenance schedule in order to keep the sewer from backing up and reduce pipes becoming clogged.
Gas leaks are another problem that many companies see. Once again, if you are in an older building, it is important to have appliances and gas lines tested before you move in, and then regularly to ensure no new leaks have sprung up. If a gas leak is suspected, call a plumber immediately who employs master gas fitters and clear the area until they confirm it is safe.
The Broken Pipe Emergency
A final type of commercial plumbing emergency that your company may have to face is that of broken pipes. This can be caused by a myriad of things such as tree roots and corrosion. Older pipes seem to be much easier to burst and break than those that are new, of course, so again, it is important for commercial properties to be on a routine plumbing maintenance schedule. Many companies overlook these important check-ups, or don't want to take the time or funds to schedule them. They are then in the dark about the health of their plumbing and gas systems, and operate on the hopes that nothing will go awry. Blind luck does not hold our forever, and an ounce of prevention is worth a pound of cure, especially where commercial plumbing is concerned. Schedule the maintenance, it could end up saving your company thousands of dollars in the long run.