Bathroom fixtures, such as sinks, faucets and tubs/showers, are considered as the last installations during a bathroom remodeling/renovation project. Despite their priority lag, industry analysts recommend purchasing fixtures early on before the end of the project. Incidentally, this gives you ample time to budget, plan and compare prices before settling on a suitable choice. Like any other installations, bathroom fixtures must be functional, sturdy, economical, durable and aesthetically appealing. Before acquiring your bathroom fixtures, take time and consider the following issues — you will make a wiser decision.
Your Desired Bathroom Style
Before you create an itemized budget for your bathroom fixtures, choose several bathroom remodeling designs and styles from various magazines and present them as illustrative guidelines to your home remodeler. Using your graphic design choices, any seasoned designer will be able to assist you in formulating a realistic budget for your bathroom fixtures without undermining your desired style. Depending on your budget for the entire project, you might allocate an initial cash estimate for buying all the fixtures. However, to create a detailed estimate, consult a professional designer or plumber in your home region. You can search the web using key search terms like a professional or reputable plumbing company in DC to view all such companies in this area — if it's your home city.
Choosing The Sinks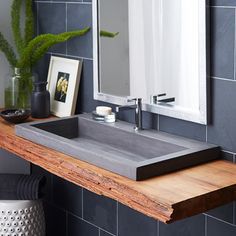 Sinks are available in many different styles and designs — you must take your time to make a decision. Although they are hard to clean, drop-in sinks are the most economical offerings in the market. Undermount sinks, which are available in many different price points, are situated beneath the countertop to overcome the cleaning problem. Offered at a premium price range, vessel sinks are installed as standalone elements on the countertop; rendering a distinctive and elegant flair to the bathroom style. Other options include freestanding pedestal sinks, which maximize space usage and integral sinks, which are single unit combinations of a sink and a countertop.
Bathroom Lavatories
Due to its competitive pricing, décor versatility, and ease of maintenance, vitreous china is the most popular material for making bathroom toilets today. Metal toilet bowls made from either stainless steel, copper or other metals are mostly used in contemporary bathroom remodels. They are high maintenance and more expensive than vitreous china toilets.
Glass lavatories are considered novel and chic and are featured in high-end renovations — they are quite delicate and fragile. Cultured/composite marble made from marble and polyester resin is a popular material for classic bathroom styles. It is relatively expensive and vulnerable to wear.
The Faucets
Considered as focal or feature points of the bath, faucets can consume a significant portion of your budget. Avoid this by choosing a suitable type of faucet that is within your budget. Wide-spread faucets feature a spout with both hot and cold water handles, while two-handle center-set faucets combine the spout and both handles on a single base. Single set faucets are a type of center-set that features an all-in-one spout and mixing handle. Wall-mounted faucets are paired with countertop, freestanding basins and installed on a separate wall-mount valve and drain.
Fixture Finishes
Choose a befitting finish for your fixtures to match or complement your bathroom design theme and style. For instance, oil-wiped bronze is recommended for classic/traditional remodels, while polished nickel suits both modern and vintage designs. With oil-rubbed bronze and satin nickel costing the same, chrome is the most affordable finish.