Remodeling or fixing up your bathroom can be a pricey, lengthy, and overwhelming process if you don't have any experience in this particular area.  Whether you are doing it all yourself or hiring a professional, you will want to develop a realistic plan from the beginning to map out everything in order from goals to specifics materials that will be needed.  Sometimes, hiring a professional such as a designer may seem like an unnecessary expenditure but if the job is larger than average then you can actually save time and money in the long run with their efficiency and methods.  You can also trust that the final result will be exactly the way you want it with excellent quality and attention to detail.  Check out some more tips below for bathroom remodeling and renovations.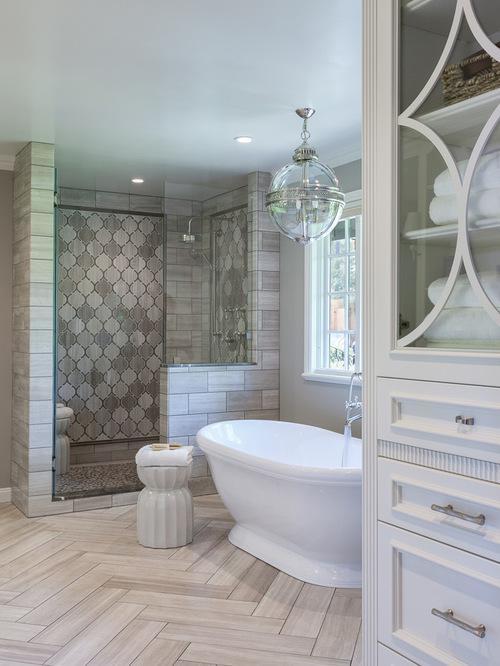 Try To Stick With Original Plumbing Placement
One very important aspect to understand in the planning process and development stage is to avoid moving the utilities like the toilet and bathtub location.  Moving these will cost a lot more and be a much more complex process to demolish walls and change pipes that lead to the fixtures.  This will tack on a lot of extra time to the entire project as well.  Always keep the plumbing fixtures where they already are, if possible, to save yourself a ton of extra time and money.
Saving Money On A "New Look" Toilet
A common mistake that many people make is replacing the entire toilet when trying to give the bathroom a new look or style.  Instead of buying a brand new toilet and paying to have it professionally installed on top of that, you can always just get a new toilet seat and lid to serve the purpose as a new look or theme of whatever you are striving for.  Luckily, you can browse from many different styles, sizes, colors, and designs to best fit your needs and interests.  If you do change the whole toilet, consider a new, low-flow one to save water.
Let There Be Light
One of the most common upgrades that people wish to tackle when remodeling their bathroom is adding more and better quality lighting.  This is an excellent way to drastically change the visibility and the feel of the bathroom in a hurry.  Fortunately, it can all be done in an affordable manner as well so you don't have to break the bank on this one.  Home improvement and specific lighting stores can offer great deals on exactly what you are looking for.  You could also always take it a step further and investigate the possibility of installing a skylight for natural light.  The lighting is an excellent and fast method of bathroom improvement and overall, any or all of these tips listed will surely help you achieve a newer look with more efficiency for less money.
Form a plan, seek professional advice, and take things one step at a time so you can get the most out your bathroom remodeling experience.  For any other questions or assistance, contact an expert that offers bathroom remodeling in DC.