How do you know if your business needs a commercial plumber? Commercial plumbers serve a variety of different types of businesses. Some examples of businesses that require commercial plumbing services are restaurant and bars, hotels, motels and resorts, health clinics and hospitals, sports arenas, malls, grocery and convenience stores, gas stations, schools, colleges, and universities as well as public buildings and airports. In short, virtually every type of business requires some sort of commercial plumbing services.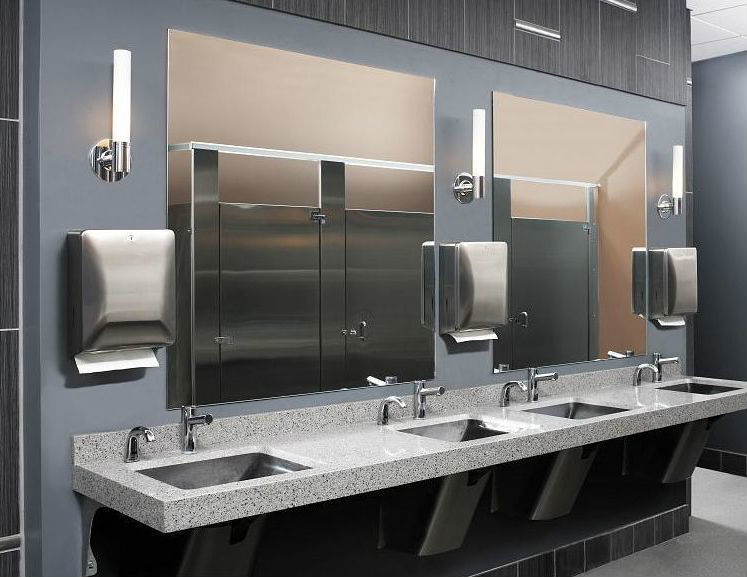 Examples of Commercial Plumbing Services
The services that a commercial plumber can provide are very similar to those provided by a residential plumber. Some examples of commercial plumbing services are things such as: unclogging, cleaning, and hydro jetting drains, repairing sewer system backups, repairing and replacing sewer lines, as well as plumbing diagnosis and inspection. Professional commercial plumbers can use special underground camera to detect problems that are invisible to the naked eye.
Water Line Installation, Replacement and Repair
A licensed, certified, commercial plumber can also install water lines for your business as well as repair or replace them if necessary.
Plumbing Repairs
A commercial plumber can also provide general plumbing repairs for your business. These repairs can include anything from leaking or frozen pipes to water heater repair and replacement to overall plumbing system maintenance. And if an unexpected plumbing emergency arises at your place of business, commercial plumbers often provide emergency services too.
Strange Noises
If you hear any noises that are out of the ordinary in your place of business, it could mean you have a blocked pipe somewhere. If you can't find the source of the sound, contact your commercial plumber to address the problem before it turns into an emergency situation.
Emergency Situations
Emergency plumbing situations can endanger the health and safety of your employees and customers. They can also cost your business money if plumbing issues force you to close the business for repairs. So it's a good idea to stay on top of routine maintenance tasks to avoid emergencies if you can. Your customers and staff will thank you.
Customer Service
Just like with a residential plumber, a commercial plumber should provide exceptional customer service. A reputable commercial plumbing company should offer upfront pricing, convenient appointment times, guarantees on workmanship and parts, and should never charge overtime. A commercial plumber should also be bonded and insured. And of course they should always wear a uniform.
How to Find a Commercial Plumber in Your Area
If you're trying to find an experienced commercial plumber for your business, you can always perform an online search. For example, if you're looking for a DC commercial plumber, simply type those words into your preferred search engine. You can also ask your colleagues or your supervisor for a qualified recommendation. If you take this advice into account, you're sure to find the right commercial plumber for your business.