You may not give much thought to your water heater, but it's an important appliance in your home. And with colder temperatures right around the corner, keeping your water heater running efficiently is even more important. Here are a few common problems to look out for when it comes to your water heater. The first and most obvious problem that can go wrong with a water heater is a lack of hot water. If you have no hot water or not enough hot water you should contact a licensed, certified plumbing professional right away.
Common Problems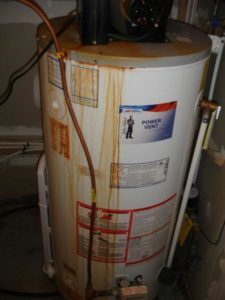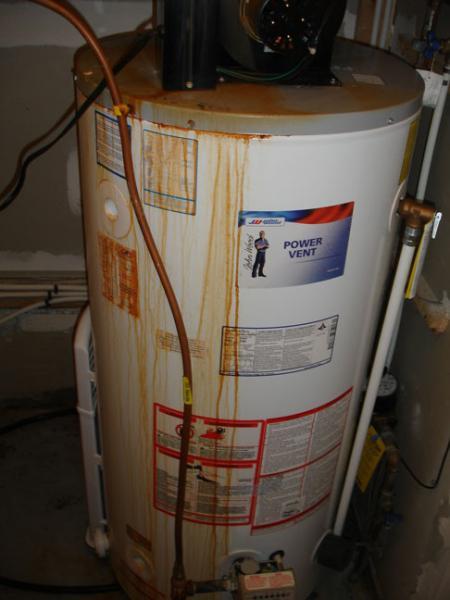 One common problem with water heaters is discolored water. Discolored water can not only stain your clothes, sinks, tubs, and toilets, it can cause wear and tear on your appliances and fixtures.  It is also unsafe for you and your family to use. If you have discolored water, call a plumber as soon as possible. And never drink water that's discolored because it can pose serious health risks. A noxious smell like rotten eggs is another indication that you may have a problem with your water heater. And finally if you hear any strange rumbling or popping noises coming from your water heater, it could mean there's a problem with your unit. If you're experiencing any of these issues get in touch with a professional plumber as quickly as possible to make the necessary repairs.
Preventing Problems With Your Hot Water Heater
There are a few things that you can do to prevent problems with your hot water heater. For example, you can have a certified, licensed plumbing professional conduct seasonal maintenance checks on your water heater to avoid problems in the future.  Things like flushing, temperature checks, and testing the pressure release valve are important things a professional should do.  You should also make sure that the water heater that you purchase has an extended warranty so you're not responsible for repair costs. And it's a good idea to buy a high efficiency water heater. This can save you up to twenty-five percent on your utility bill.
Choosing The Right Company To Repair Your Hot Water Heater
If you do have a problem with your water heater, there are a few things to keep in mind when you select a company to repair it. For instance, make sure that the company offers twenty-four hour emergency service. And if the company has to replace and repair your water heater, ensure that they will complete the job as quickly as possible so you're not without a functioning water heater for an extended period of time. And finally, check to see that the company has good reviews and that the service technicians are trained, certified, and licensed.
Finding Water Heater Repair In Your Area
Finding the right company to repair your hot water heater is simple. The internet is your best resource. If you're in DC for example, simply type DC water heater repair into your preferred search engine. If this doesn't give you the information that you need, try asking a friend, family member or a co-worker for a trusted recommendation. These simple tips will ensure that your water heater is running efficiently for years to come.