If you want to give your home or office a fresh new look for the New Year, there are quite a few popular options to consider. Here are some of the most anticipated interior design trends for 2017.
Green Is The New Black
Green will be the most popular interior design color choice in the New Year. And you don't have to limit yourself to any specific shade either. Whether it's emerald, mint or chartreuse, green is definitely the new black this year. So, don't be surprised if you see the color pop up in any shade in accessories, knick knacks or upholstered furniture.
Texture
Texture is yet another highly anticipated interior design trend for 2017. While in the past homeowners have chosen to favor bright colors, they are now beginning to choose simpler color palettes with textured elements. Elements of texture are now being spotted not just in fabrics, but also in art, wall treatments, and lighting as well.
Organic Patterns And Prints
When it comes to fabrics and prints for your home, interior designers are predicting a rise in the popularity of organic patterns and prints. Interior designers are also predicting that worn or vintage prints will once again gain popularity too.
Ceramics
You'll probably see more homes decorated with ceramic objects in 2017. The presence of ceramic objects will give your home an earthy artistic feel that's becoming very popular at the moment. Whether you're talking vases, lamps, or light fixtures, you're sure to see a lot of ceramics in the near future.
Layers And Colors
You've probably heard the term less is more. Well, in 2017, it seems that the opposite will hold true. Instead of a minimalist approach as in years past, homeowners and interior designers alike will start to favor layers of prints and colors throughout their homes.
Living Finishes
Instead of filling your home or office space with brass and chrome, it seems that unpolished brass and unfinished metals will become more popular this year. Designers and decorators are now favoring living rather than shiny finishes.
Raw Wood Textures
Raw wood textures are gaining more popularity over the polished, finished looks of the past few years. You'll see more raw wood popping up in furniture, accessories and cabinetry this year.
Kitchen And Bathroom Renovation And Remodeling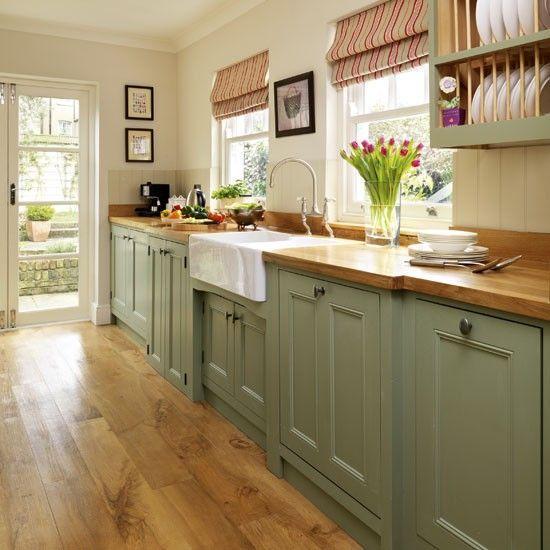 And if you're thinking of giving your home or office space a face-lift in the New Year, it's important not to overlook your kitchen or bathroom. Hiring a professional plumber to assist you with your improvement project will help keep the renovation or remodel both or schedule and on budget. A professional plumber will even be able to help you decide which of these interior design trends are right for your space. They can also help make your new kitchen and bathroom more energy-efficient by installing low-flow toilets, faucets and well as state of the art appliances.
Plumbing Services For Your Business
Contacting a professional that provides DC commercial plumbing services is a good idea, as they will be able to assist with the remodel, keep all your plumbing and HVAC up to code, and are familiar with zoning regulations.
Whether you're redesigning your home or office interior, or renovating or remodeling your kitchen or bathroom, there are many new and exciting trends to consider this year.