Have you been thinking about remodeling your business here in the Washington, D.C. area? This is a big decision, but it is one that can lead to huge growth for your company. Before you invest in a substantial commercial remodel, read some of the tips below. Whether you are looking to add extra space to your existing office, combine rooms for a more open feel, or redecorate your office space, this article has you covered.
Adding Space To Your Existing Office
Given the soaring prices of real estate here in the D.C. area, many local business owners are opting to expand their existing office space, rather than purchase new property. Making such a renovation is a very complicated, costly, and time consuming endeavor, involving the work of local architects, electricians, D.C. commercial plumbing services, and contractors in the Washington area. That said, making such an expansion to either your warehouse or your office can be a great way to meet your company's space-saving needs without having to purchase commercial real estate. You and your employees might have to make some adjustments to the daily work routine while renovations are going on, but at least you will not need to pack up and relocate completely!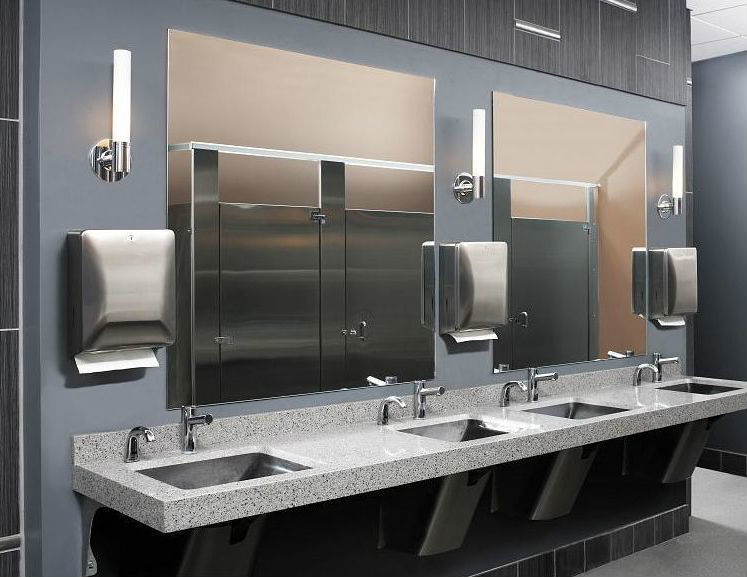 Opening Up The Space In Your Office
Perhaps your office has enough space to meet your operating needs, but it needs some rearranging. If this is the case, you are certainly not alone. These days, many businesses are choosing to open up more space: knocking down walls to create shared offices, or even doing away with offices altogether and setting up cubicles for all employees. There are a few advantages to this approach. For one, it allows you to accommodate a growing workforce, as it ensures you will have the space for new employees. Additionally, many business owners and employees find that creating a more open space also creates more open communication. Since communication is a key aspect of any successful business, there is a very good chance that opening up the space in your office will increase productivity. Finally, having a space in which there are no offices helps erase some of the division between management and lower-level employees. Companies where management is more accessible tend to run much more smoothly and efficiently.
Redecorating Your Office
This is one of the easier changes you can make, as these renovations are often cosmetic in nature. If employees and customers find your office space to be drab and uninspiring, try sitting down with an interior decorator here in the D.C. area and coming up with ideas. A good interior decorator will help you make the most out of your space, while creating an environment that is most conducive to your particular business. If such an endeavor sounds too costly, try searching online for some good office decorating ideas. Even simple, low-cost measures, like painting walls and hanging up motivational pictures can make a huge difference. Having the right space can do wonders to your bottom line.