Time is one factor that no one can control. As time passes, things continue to age. The circle of life is no mystery to any of us. The task of coping with the changes that are to come can be troublesome. One area of the home where the most injuries occur in older individuals is the bathroom. To protect yourself, parent, or loved one from injuring themselves in this common area of the home, there are a few upgrades that can be done.
Some upgrades you can do on your own, while other upgrades will require the assistance of a professional. The do-it-yourself upgrades are generally the first things that are attempted, before outside assistance is called in. The upgrades that can be done without any professional assistance include: changing door knobs, installing grip bars, and purchasing a nonslip bath mat for the tub.
DIY Plumbing Upgrades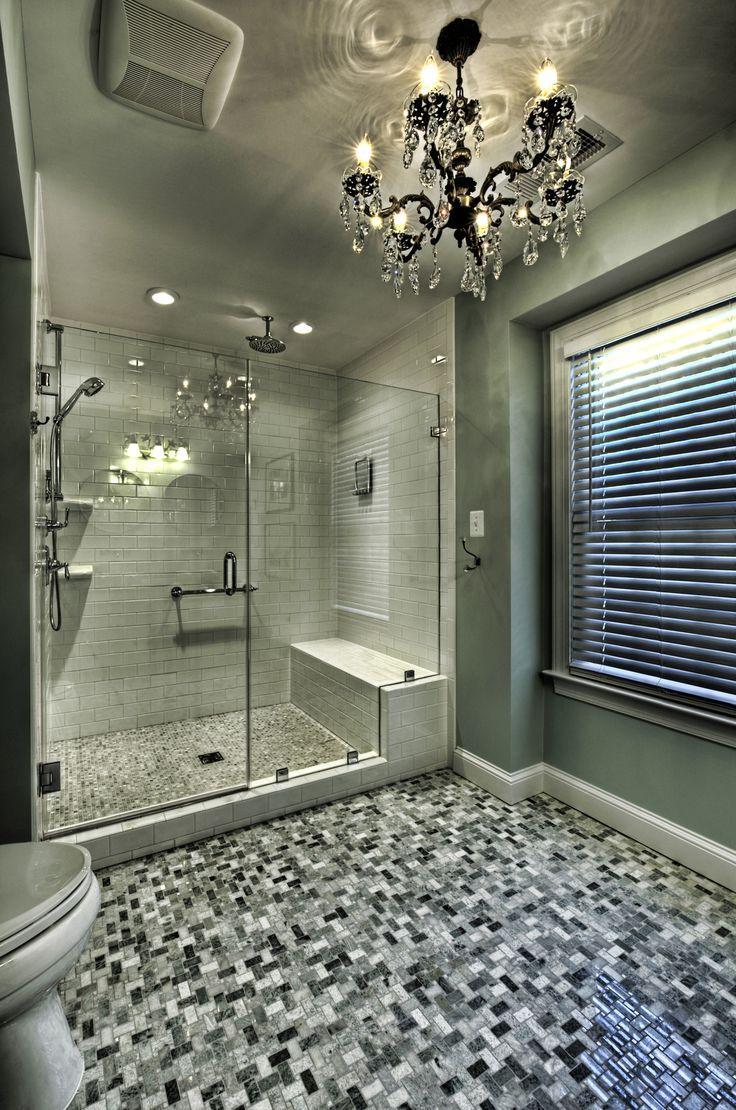 Door knobs may need to be replaced, if they are hard to grasp. It is important to remember that as you age, you may not have the same amount of strength you once had when you were a young chap. It is important that the knobs in your residence adapt to your capabilities. If a knob is too hard to turn, then it needs to be replaced.
Grip bars can be installed to allow an easy transition from a sitting position to a stance. The nonslip liner for the bath is a given. If your legs get wobbly from standing in a place for too long, adding water into the picture can make the task dangerous. Along with an anti-slip mat a waterproof chair or bench can greatly improve safety. Most injuries occur in the shower, because wet slippery surfaces can put people with mobility issues in danger.
When To Call In A Professional
Simple alterations can be made to a bathroom to make it safer for elderly people. Small changes and additions can make tasks less daunting. However, if any major alterations need to be made to the bathroom or kitchen, these DC plumbing upgrades should be completed by a professional. Raising or replacing a sink, installing slip resistant flooring, and installing a special toilet all require professional intervention.
Raising Or Replacing A Sink
Elderly individuals that have issues bending over may elect to have their sink raised to make the task easier. A professional should be called in to complete this service, to ensure that it is done correctly. Wheelchair bound individuals may also need to have their sinks lowered to accommodate their needs. Homes are not readily equipped or sold with these modifications, so they will need to be done at some point by a professional servicer who offers DC plumbing services.
Installing Slip Resistant Flooring
Slippery surfaces are a danger zone for elderly people. Not only is an elderly's person's mobility jeopardized, but if they were to fall, it could have detrimental effects. If the tile in your bathroom is glossy or slippery when wet, to avoid accidents, have it replaced.
Installing A Special Toilet
The shower and the toilet are two of the most important parts of a lavatory. If an elderly person has a problem getting up from the toilet, or sitting on it, a special toilet can be installed. These special devices can be adjusted to a height to eliminate the danger of going to the bathroom. No one wants to hear that a loved one has gone to the bathroom and is unable to vacate the facility, or has been injured attempting to do so.