D.C. is a foodie's dream town. From our wonderful variety of restaurants – running the gamut from world-renowned fine dining to delicious greasy spoons – to our independent grocers and markets, to our rich variety of ethnic cuisine, the capital is truly a culinary gem. This rich culinary tradition can and should extend to your own kitchen. This article will offer some tips on how you can take advantage of D.C.'s rich food culture while preparing meals for you and your family.
Make Sure Your Kitchen Is Chef Friendly
A great kitchen does not make a great chef, but it can certainly help one. Making sure that your kitchen is outfitted to meet your cooking needs – whether that means upgrading the stove, the refrigerator, or even the layout itself – is a great first step toward cooking some killer meals here in Washington. Kitchen renovations in D.C. are very popular these days, and there are many contractors who can help you make your D.C. dream kitchen a reality. It is also important to make sure that your kitchen is stocked with the tools you need: knives, blenders, mixers, pots, pans, and whatever else you feel are essential for preparing your favorite recipes. Once your kitchen is decked out, you will be ready to rock.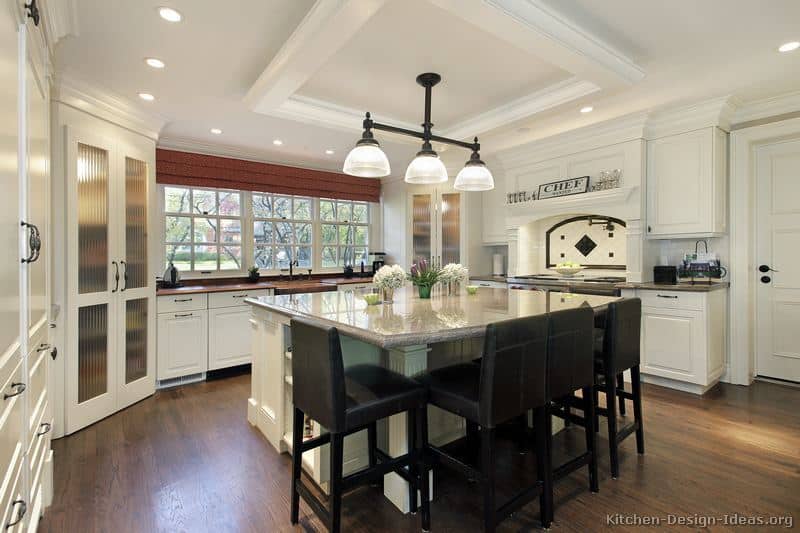 Take A Cooking Class
D.C. is a very diverse city with countless culinary traditions. You might as well learn from them! There are many cooking classes that will help you master a variety of cuisines and cooking styles. If you are already a pretty advanced cook, try taking a class that will expand your boundaries and maybe push you outside your culinary comfort zone. Try learning to make a cuisine that you have always loved at restaurants, but never dreamed of cooking at home. The more you learn, the more well-rounded your cooking skills will become. And who knows, you might even make a few friends in some of these classes!
Take Advantage Of D.C.'s Great Markets And Independent Grocers
The D.C. area has plenty of national supermarkets that you can turn to for convenience, but the richest, freshest, and most unique foods are usually found when you venture outside of the national chains. Here in Washington, we are lucky to have a diverse array of local food stores: farmer's markets, butcher shops, produce shops, bakeries, and ethnic markets will have you whipping up fresh, delicious food from all over the region and globe. For maximum flavor and freshness, take advantage of the rich bounty of foods that are produced in our region. Virginia and Maryland are home to some amazing seafood (crab cakes, anyone?), meats (Virginia hams are second to none), poultry, and produce. When you buy some of these fantastic foods from local vendors, you are not only improving your personal menu, you are stimulating the local economy in a big way. With so many culinary traditions from all over the world and wonderful ingredients sourced right here in the D.C. area, there is no reason that every meal can't be a hit.