As a business owner here in Washington D.C., you don't like to think of major disasters occurring at your office, warehouse, or business location. Unfortunately, though, they do happen. Preparedness is key to reducing any losses from such a catastrophe. By having a plan in place, and the means to execute that plan, you can greatly cut down on any costly consequences following an unfortunate occurrence at your place of business. Sometimes, this preparation can literally be the deciding factor in whether your business fails or succeeds. This article will highlight some of the ways that you can make sure your business maintains success even in the face of catastrophic events.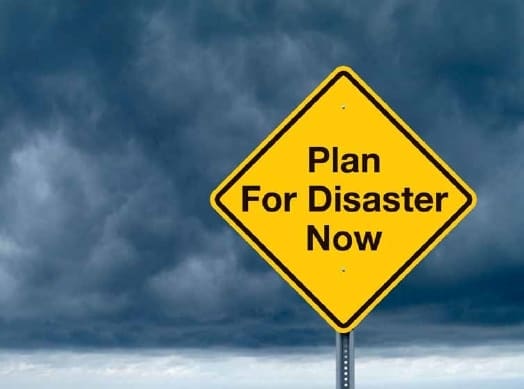 Make Sure That Your Building Can Hold Up When Disaster Strikes
For the success of your company, as well as the safety of your employees, it is important to make sure that your building and systems are disaster-ready. This means having a tornado shelter, if your business is in an area where tornadoes are prevalent. It also means having emergency exits, working alarms, and an emergency warning system. Additionally, it means that the structure of the building is designed for maximum safety. Make sure that your building is well-insulated, to help prevent fires from spreading. You also need to make sure that your building has an adequate sprinkler system, to cut down on fire damage. If your sprinkler system needs upgrading, there are several D.C. commercial plumbing services who can work with you on this essential upgrade. Not only can this upgrade potentially save your building and all of the files and equipment in it, it can also save your employees' lives. At the end of the day, making sure that all of your employees get home safely is the most important thing.
Have A Disaster Recovery Plan In Place
The best way to handle any potential disaster that may strike your business is to have a recovery plan in place. To be honest, formulating such a plan means visualizing things you would rather not think about. It also means an honest assessment of your facilities and workforce. Perhaps most importantly, it involves asking the hard questions and making sure that you have detailed answers for them. Such questions might include, "What is the best place to store important documents, inventory, and/or equipment?" "Is offsite storage a viable option?" "What would we do if all documents, inventory, or equipment were lost?" "How will employee roles change following such an event?" "How will we train employees to effectively do their jobs following such an event?" This is just a sample of some of the questions you will likely need to answer in drafting your disaster recovery plan. The important thing is to make sure that you have a thorough plan in place, and that all of the recommendations are implemented. This is where communication is key. Communicate these expectations to your employees. If further training is needed, invest in that training. If additional purchases are needed, do not put them off. Disaster can strike at any moment. How well you handle it depends on your preparation.