In D.C.'s blazing hot housing market, homeowners are always looking for new ways to get their resale value even higher. The sky is truly the limit here in Washington! One great way to increase home values is through renovation projects. This can seem like a daunting task, not only in terms of the actual sweat and labor, but even in terms of the planning! Don't worry though: if you own a home here in the Washington, D.C. area, and are looking to undertake a major renovation, this article has you covered.
Renovating Your Bathroom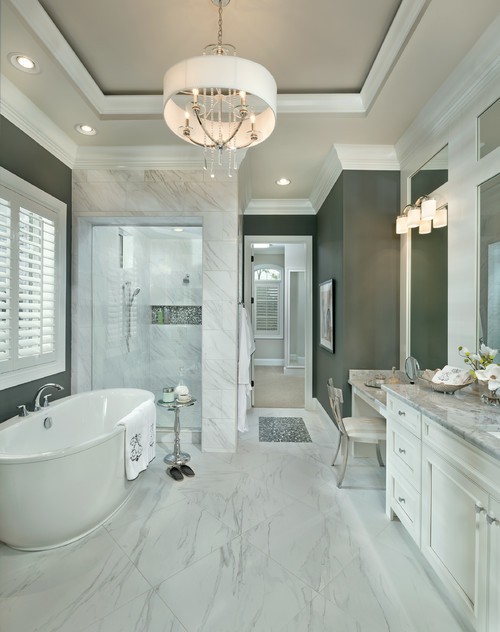 D.C. bathroom renovations are becoming more and more popular. These days, it seems like every bathroom in the capital has recently undergone some amazing renovation project. This is one of those cases where it is a great idea to "keep up with the Joneses"! Renovating your bathroom can add great value to your home, as a beautiful bathroom can make a great impression on potential buyers. There are many ways that you can beautify your bathroom. Adding new tile is certainly a popular upgrade. Updating the lighting in your bathroom can also add a little extra touch of elegance. For better functionality, try replacing your sink with a double vanity. This convenient feature allows two people to use the sink at the same time—no more fighting over who gets to brush their teeth first!
Remodeling Your Kitchen
A kitchen renovation can add big bucks to your resale value, and we mean big! There are many popular upgrades that you can currently see at kitchens all over D.C. One of the most popular upgrades here in the D.C. market is granite countertops. Granite is durable, sturdy, easy to clean, and really catches the eye. This is a rather costly upgrade, but it will do wonders for the resale value of your home. You might also consider adding a backsplash (tile is a very popular choice) to add that extra eye-pleasing touch. Consider updating your appliances as well—it is hard to find a high-end kitchen here in the D.C. area that doesn't feature stainless steel appliances. Not only will new appliances add value to your home, they will make storing, cooking and cleaning food that much easier, allowing your culinary skills to truly shine.
Remodeling Your Bedroom
Bedroom remodels are another popular way for D.C. homeowners to increase their resale value. There are many things you can do to your bedroom to really set it apart. For one, try raising the ceilings, to give the bedroom a more spacious, more palatial feel. Speaking of ceilings, installing a skylight to allow for some extra natural light can be another great addition to your bedroom. Repainting or papering the walls is a relatively cheap upgrade that can really make the room pop! Choose complimentary colors and patterns that reflect your personal taste and style. All of the these bedroom renovations will not only make your bedroom more comfortable to sleep in, it will make it a hit with potential buyers!