Plumbing upgrades to any household affect the entire plumbing system of that residence. Whether you are considering selling your home, adding value to it or finding a return on your investment, plumbing upgrades are becoming inevitable. The new fixtures and plumbing line will not only enhance the appearance of your kitchen or bathroom, but they will also incorporate new functionalities that will make your life easier and more convenient.  If you are in DC, there are many professionals who can help you with your DC plumbing upgrades. The following are some of the affordable upgrades you can use to boost the value of your home and increase its beauty.
Kitchen Faucet
The trending kitchen faucets are the hands-free and the touch-activated faucets. While these two technologies have been readily available in the public bathrooms throughout our cities, maybe it was not yet the time for you to make upgrades in your kitchen. Every major plumbing company manufactures these new faucets, hence they are readily available and pretty convenient. The selection of the styles and finishing for your kitchen faucets are many, so make sure you select the right one for your kitchen. Moreover, these kitchen faucets will add value to your kitchen and give you convenience that is usually underrated.
Self-Cleaning Toilet
In order to save time and get your toilet cleaned in a short while, manufacturers have designed a self-cleaning toilet. Using the modern technology and at an affordable price, this toilet has become a new trend in the modern homes and also in bathroom remodels. Just by the push of a button, your toilet is refreshed and scrubbed clean using the chemicals that pour into the bowl. To save you from embarrassment during parties and when entertaining guests, this toilet is worth the investment.
Showers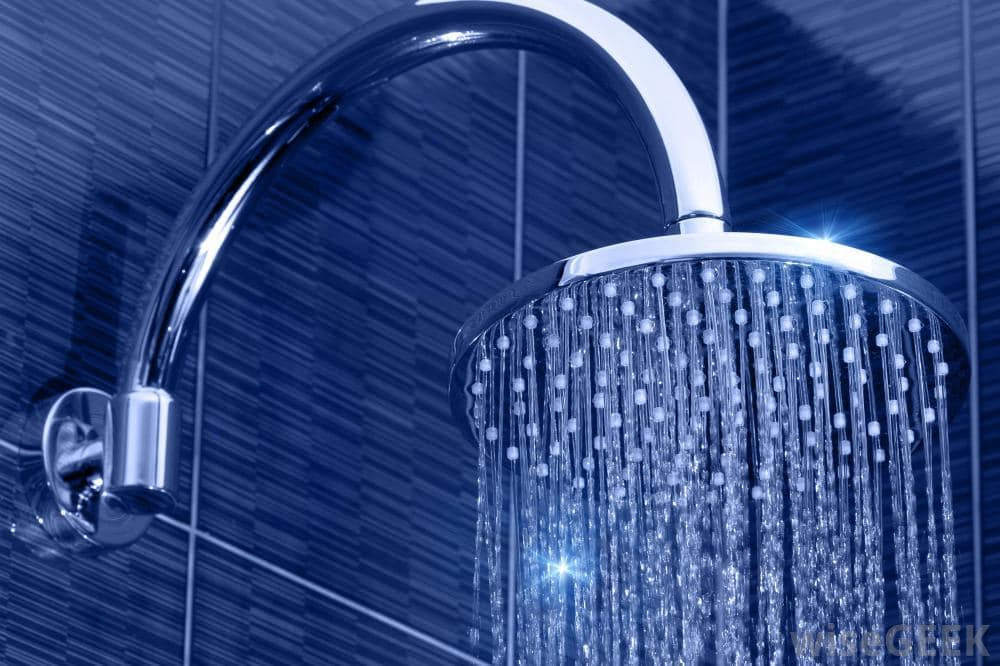 There is nothing as good as a hot shower. Nowadays, a shower is no longer a routine rather it has become an experience.  With the advancing plumbing technology showers are becoming soothing, refreshing and more interesting. The technology that is trending currently is the rain shower head. Unlike the normal shower heads that come out of the wall, the rain shower head comes from the ceiling simulating rain. With this shower, there is no angling of the shower head or ducking underneath it in case you are tall. The rain shower head also comes with LED lighting installed. This lighting keeps changing depending on the temperature of the water.  This shower head provides you with an ambiance during your morning shower experience and also lets you know when the temperature is the way you like it.
Water Heater
Traditional water heaters waste a lot of resources due to the fact that they let hot water sit in the pipes until it cools. This means that you will always have to run the water for it to be heated, wasting a lot of energy. To avoid this waste, you can opt for a modern water heater that has an on-demand circulation pump. These modern systems do not waste as much energy, and you won't have to run the shower a few minutes for you to get hot water. The modern water heater will save you a lot of money in the long run and also provide you with great comfort and convenience.
In conclusion, in case you have not upgraded your plumbing system and fixtures for some time, you could be incurring losses unknowingly. However, there are many ways in which you can cut on your water expenditure. This will not only help you save money on your bills, but it will also add value to your home. Upgrading your plumbing system does not have to be a huge ordeal. You can seek the advice of a plumber in DC for professional advice on which DC plumbing upgrade to install as well as hire them for quick installations and maintenance services.