Plumbing issues can range from simple to complex, and at times it's not easy to know how complicated they may be. If you don't have any plumbing experience, it always good to have a professional plumber check your plumbing system to avoid creating more problems that might cost you more cash to fix. Finding a professional plumbing service in DC is very easy. These experts are trained to handle everything from clogged toilets to leaking pipes and the bursting pipes that destroy rooms within your home. Most people think that you can only call a professional plumber when there's an emergency, but the opposite is usually true. Calling a professional whether your problem is small or big will bring a big difference in your overall repair costs and also minimize property damage. Read on to find out other benefits that you stand to gain when you hire professional DC plumbing services.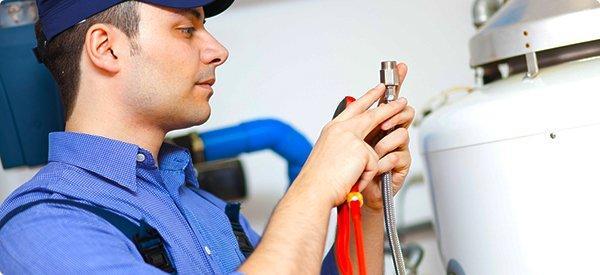 Quality Service
Plumbing repair companies are burgeoning by the day because of the lucrative nature of the services. However, not all of them are experienced in handling the basic and complicated plumbing system issues. But, with a professional plumbing service, you are guaranteed quality services, in skills and the use of standard replacement parts and tools.
Insurance
Just like any other service provider, acquiring an insurance cover is also crucial for the plumbing services. Not only does it offer some peace of mind, but it also protects you from any personal liability in case of damages and injuries in the course of the repair job. Moreover, some specialized plumbing repairs need very costly equipment. The insurance will cover such equipment in case of damage or loss. It is important to understand that a proper insurance and registration is a good indicator of professionalism. Therefore, hiring professional DC plumbing services ensures that you will be covered if any accidents occur when they are working on your property.
Knowledgeable
Professional plumbers have sound knowledge in any part that is related their profession.  They will carry out any problem with your plumbing system effectively and efficiently since they are well trained. A professional plumber is in a position to see the big picture, analyze your plumbing problem, and work hard to fix it once and for all. A professional has sufficient knowledge related to any plumbing problem, and he can resolve it on time before it turns out to be complicated.
Experience
It is possible that a professional has seen the plumbing issue you are experiencing before. A professional plumbing service with an established business has sharpened their skills with time, and they can repair and fix even the most challenging of plumbing issues.
Guaranteed Work
Most of the reputable plumbing service companies will offer you insurance as well as guarantees. However, the amount of time may vary, but you will get a guarantee of one month up to a year of free service in case the plumbing problem recurs, so you will know that your property is in good hands.
DIY Hidden Costs
Although hiring a professional plumber may appear costly, the amount of money may add up once you go for DIY as well. The total cost of renting or buying the plumbing tools and equipment will either be the same or even more than hiring a professional.
In conclusion, it is important to hire professional plumbing services in DC whenever you have a plumbing issue. However, before hiring any plumber, ensure that you check their testimonials and the referrals provided by other people. By doing this, you will be well informed about the skills and the experience of the plumber.