Renovating your home can be exciting, but it also requires a lot of work. If you plan on doing the work yourself, or hiring an experienced contractor to perform the remodel for you, there is plenty that needs to be completed. When planning your renovation, it is vital to consider the plumbing renovations that will need to be done.
There are five things that you can do to make the renovation go smoothly. You should make it a point to hire a plumber at the onset of your project, make realistic location choices, be flexible with your design, leave an ample amount of time to get the project completed, and employ licensed professionals. These five things may sound simple enough, but they are overlooked often.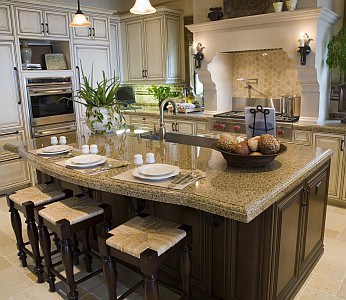 Hire A Plumber At The Onset Of Your Project
There is no telling what you will run into when renovating your kitchen or bathroom. You should not wait until after you have begun demolition to employ a contractor. A licensed plumbing professional can guide you through performing DC plumbing renovations, without endangering the plumbing system in your home. They can help you determine what needs to be replaced, allowing you to properly plan for their services in your renovation budget.
Make Realistic Location Choices
In most homes, plumbing lines are already set where they need to be. If you want to have a line moved so a fixture can be placed in a different spot, make sure your expectations are realistic. Pipes can always be moved to accommodate your location choice, but make sure that you are not making silly requests. Sometimes untrained people expect professionals to be able to perform tasks that are unrealistic.
Be Flexible With Your Design
You have a vision of what you want your project to look like once it's completed, but sometimes it is impossible to get everything that you want. Whenever plumbing renovations are involved, you must be flexible with your design choices. Being flexible will allow your plumber to meet your expectations without compromising the plumbing system in the process.
Leave An Ample Amount Of Time To Get The Project Completed
It takes time to renovate a home's plumbing system. Even highly skilled plumbers will still need an ample amount of time to be able to get your renovations done correctly and safely. In some cases, permits may be required to move piping systems, which can take a little bit of time to obtain. You should include waiting times for permits into your renovation schedule.
Employ Licensed Professionals
Licensure is important when it comes to plumbing renovations. Although it seems unimportant to hire a plumber who is licensed to fix a leaky faucet or a clogged drain, larger projects require a licensed professional. Licensed professionals will not only have the proper experience to complete your job, but they will also carry insurance if something were to happen while they are completing your renovation project.
Plumbing renovations are a great way to design your home to adhere to your personal preferences. Keeping the previous five tips in mind, when planning your next renovation, will ensure that it is done right. Remember that renovations take time, planning, and money to be done properly.