Sometime we don't think about the many ways that plumbing can add value not only to our lives, making them easier and more enjoyable, but it can add value to our homes, as well.  The following three ways can help add value, add enjoyment, and/or add savings to your bank account.
Jetted Tubs
It's probably safe to assume that most people can benefit and enjoy soaking in a hot jetted tub from time to time.  There are several known health benefits of using jetted tubs such as providing relief for sore muscles and helping ease certain types of injuries.  Jetted tubs can also provide a relaxing experience to help you unwind, relieve stress, and even loosen you up after intense physical activity. It is also proven that soaking in a hot bath for 10-15 minutes before bed can help you get a better night's sleep.   A lot of people look for a garden tub, jetted tub, or soaking tub when buying a house, so it is a good idea to include them in your remodel of new build, as they add to the resale value of the home.
Walk-In Bathtubs
If you struggle with mobility, balance, or have a disability that makes stepping over the traditional bathtub side dangerous then installing a walk-in bathtub could make all the difference.  Buying and installing one of these safer and convenient designs comes with a price, however, if you can afford it, they can offer great benefits and safety features.  They provide a nice sized enclosure with a swinging water tight door to open and close, making the trip in and out a breeze.  The only downside is waiting for the tub to fill when inside and then waiting for it to completely drain when done so you can open the door.  They also provide a seat inside so you can be seated if you like while bathing for your comfort and convenience.  These walk-in bathtubs usually start around $2,000 and can go all the way up to $10,000.  They can also add value to your home when included in a bathroom remodel. If you have any questions or concerns about plumbing, sewer, appliances, or gas lines don't hesitate to contact a professional who is qualified as a DC master gas fitter.
Solar Power And Water Heaters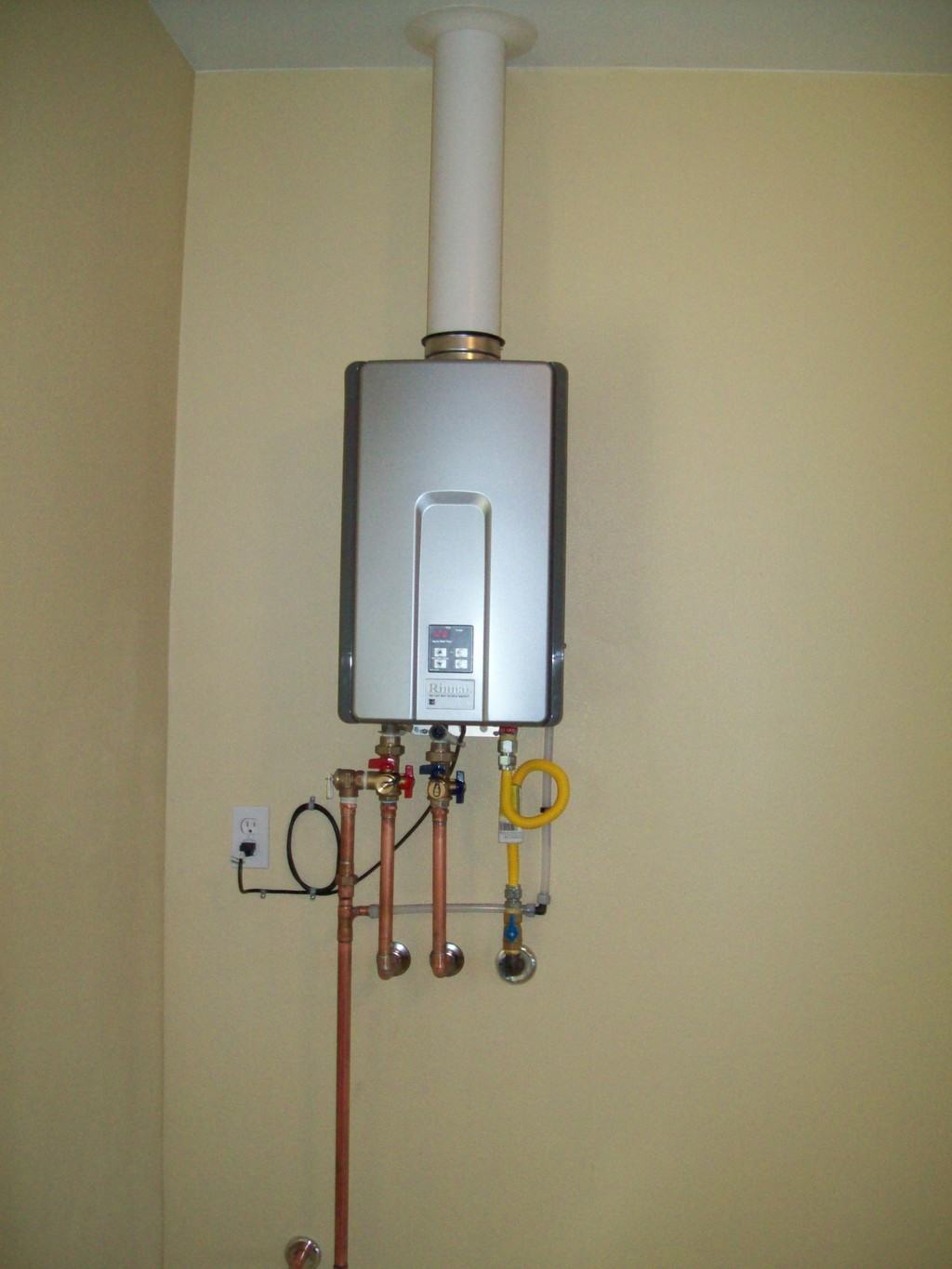 With modern technology today, we have the luxurious opportunity of switching from traditional methods over to energy efficient methods.  This can save you a large amount of money spent on energy along with also greatly reducing the number of harmful carbon emissions into the environment.  Many people use solar panels to power the main electrical grid of their home which is great.  However, some people are now using solar power for everyday household appliances.  Water heaters are larger units that are used every day and can add up quick in costs if overused or used incorrectly.  By switching to a solar powered water heater, you have the potential of saving up to 50-80 percent of the total yearly water heater budget.  Solar powered appliances are also a great way to boost your homes resale value as well.