Knowing a few "tricks of the trade" can help you in a pinch when a plumbing issue may arise.  The following hints can save the day, or at least help prevent a major problem.
Fixing A Leaky Faucet
Leaky faucets are annoying, wasteful, and counterproductive.  Luckily, they can be fixed relatively easy the majority of the time.  To start you'll want to turn off the water to the faucet and cover the drain to prevent pieces and parts from falling down in there.  Next, determine what kind of faucet you are fixing, maybe it's a ball or cartridge faucet for example.  After that, you need to unscrew each handle and then remove the nut using a wrench.  The next stop on the list would be pulling out the stem followed by removing the seat washer.  After that, you can replace the seat washer with a new one and reassemble everything back together.  If you have a certain type of faucet like a ball faucet then you will most likely need to buy a replacement kit to replace several parts in order to properly resolve the problem.
How A ShopVac Can Save The Day
A shopvac is an inexpensive machine that could help you a huge amount in several situations, especially when it comes to plumbing concerns.  Shopvacs are an excellent tool in trying to unclog any type of drain as well as providing a quick way to clean up a large amount water from a basement flood or leaking pipe.  Let's say your ring or an important piece of jewelry just accidentally fell into the kitchen sink, a shopvac provides a good chance of using suction to retrieve the object for you.  Shopvacs are even great with cleaning out fish tanks, aquariums, and just hard to reach areas.
Main Water Line Advice
The main water line is the most important aspect when it comes to using water for anything in your home.  From washing the clothes to taking a shower, to using the dishwasher, it's all powered by the main water line.  Unfortunately, nothing lasts forever and eventually one day the main line will go bad and need some type of fixing or replacement.  Since the water line is almost always below ground and not visible, it can be difficult to detect any type of problem developing before it becomes a full-blown catastrophe leaving you without water for several days or more along with a hefty cost.  A good idea is to schedule a professional camera inspection of the main line about every two years.  This is an excellent way of staying on top of the condition of the line and allows you to be sure that a massive problem isn't right around the corner.  Over time rust, sediment buildup, and tree roots can pose large threats to the condition of the main water line.  Keep large shrubs and trees away from the line, and don't plant any nearby.  If you are experiencing issues and are not sure whether or not to replace the line, it's usually best to let a professional assess the situation and form a plan to best protect your plumbing from large scale problems now and in the future.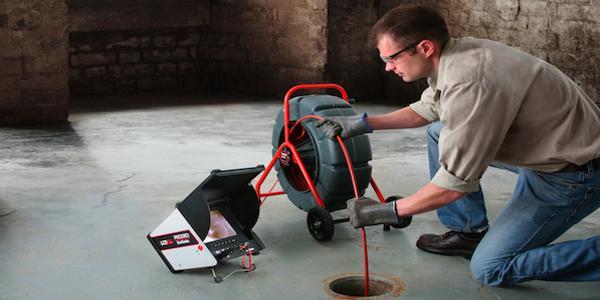 If you experience an issue with your pipes or plumbing on any level, don't hesitate to give a professional a call that specializes in plumbing, from DC sewer inspection to water heater replacement, to help get everything fixed and working smoothly.