Many people fail to understand the importance of monitoring the plumbing throughout their home on a regular basis.  Also, sometimes people do realize the importance but still choose not to keep up with it, thinking that nothing will happen.  Both of these ideas/habits are equally harmful to adopt, considering that your plumbing doesn't care if you are ready for a problem or not.  An issue can happen at any time for a number of unexpected reasons and will most likely get worse until properly addressed and fixed.  You shouldn't regret spending a little extra time checking your plumbing every so often if it means you can possibly avoid a major and costly issue from developing later on.  Read through the list below for three excellent and specific routine plumbing checks to help ensure the plumbing in your home is all functioning properly.
Checking The Water Pressure
This tip often gets overlooked while being very obvious on a daily basis whenever using any fixture that uses water.  The shower and sinks are excellent visual indicators if you are experiencing an issue with too much or too little water pressure.  Too much water pressure can damage appliances, fixtures, and pipes, while not enough water pressure is a major inconvenience and may be caused by another underlying issue.  Purchasing a water pressure gauge will help you get an accurate reading on where you stand in the range of psi.  You will want to test the static pressure of a water valve that is close to your main water valve for an accurate reading.  You will also need to turn off any fixtures or appliances in your home that use water so you don't get a false reading.  The test should be done a couple of times for reassurance that the reading is correct and then a diagnosis can be made.  The pressure should be between 50 and 75.  If it is above 75 or below 50 you will need to act accordingly to achieve the desired psi for your home.
Checking For Leaking Pipes
This is especially important to monitor and keep an eye out for any sign of a leaking pipe in your home.  Leaking pipes can waste tons of water, create water damage, and lead to a much larger more costly repair.  If you notice wet spots underneath pipes, in the ceilings/walls, or anywhere else, further investigation is crucial so you can locate the exact cause and decide what the best method of fixing the issue would be.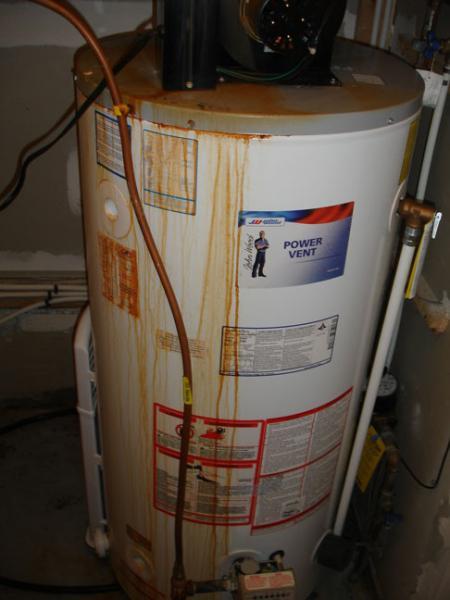 Corrosion Can Be Problematic
The last thing to visually inspect is your pipes, fixtures, and toilet tank for any signs of corrosion or rust, which is a byproduct of corrosion.  Corrosion can greatly affect the entire water system in your home and if left untreated may require an entirely new plumbing system.  Large amounts of copper can lead to corrosion over time so the copper level in the water can also indicate a potential problem ahead of time.  If you do see rust, corrosion, or sediment build up on any of your water pipes or sewer lines, call an expert to evaluate the situation.  Don't hesitate to reach out to a professional that offers DC sewer repair for any questions or concerns you may stumble upon.