Renovating or remodeling your bathroom can be a big job. There are a few things you should keep in mind once you decide to move forward with your home improvement project.
Research
Before you start any type of home improvement project, it's important to do as much research as you can on the subject. After you've done your research you should know what kind of changes you want to make as well as how much time and money you're willing to spend on the project.
Get As Many Materials As You Can In Advance
Obviously, you won't be able to buy everything that you'll need for your bathroom renovation ahead of time. But you can purchase smaller items such as plumbing fixtures, lighting, flooring or tile as well as sinks and tubs before you start your renovation project.
Don't Rush
Since you're going to be living with your newly renovated bathroom for years to come, it's important that you don't rush the process. Look at all your options and don't make any snap decisions. Shop around for the best deals and take the time to browse through interior design magazines until you find everything you want to create the bathroom of your dreams.
Hire A Professional Plumber To Help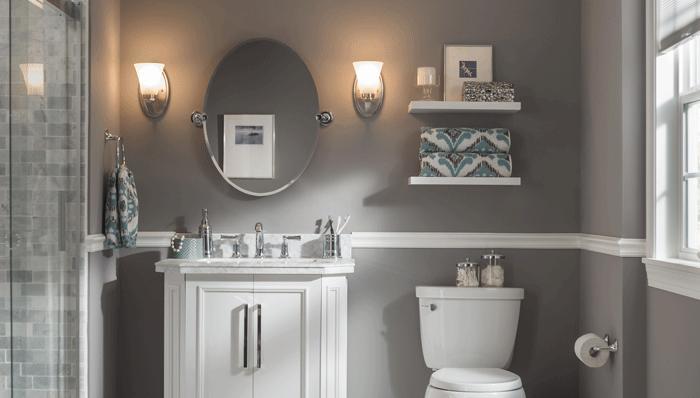 Hiring a professional plumber to assist you with your bathroom renovation project is a much better idea than trying to complete the project all by yourself. Hiring a professional eliminates the possibility of making expensive mistakes that you'll then have to hire a professional plumber or contractor to fix. A professional plumber can also ensure that your design ideas will work the existing space that you're renovating. A professional can also help keep your project on schedule and on budget. When you're renovating your bathroom, you'll have a lot of choices to make. You'll have to think about flooring, lighting, fixtures, shower rods and storage options. A professional can help you navigate your way through the renovation jungle. They will be able to tell you pros and cons for different types of flooring, helping you decide which will hold up best for your needs.  And they may also tell you to install a curved shower rod instead of a straight one in order to have more room in the shower, while saving floor space. They can even help you choose the most energy-efficient, water-saving toilet so that you're new bathroom is not only beautiful, but environmentally friendly too.
Finding Help With Your Bathroom Renovation Project In Your Area
The best way to find the right professional plumber or contractor to help with your home improvement project is as simple as asking someone that you trust for a recommendation in your area. For instance if you're located in DC ask a friend, family member or an office colleague for advice on DC bathroom renovations. You can also search online for professional plumbing and contracting companies in your area.  If you follow these suggestions you'll be enjoying your new bathroom in no time.